Vietnam to evacuate 260,000 people before Lionrock makes landfall
Saturday, 16:33, 09/10/2021
VOV.VN - Northern and north-central coastal provinces of Vietnam are planning to evacuate approximately 260,000 residents from flood- and landslide prone areas before tropical storm Lionrock makes landfall on October 10 evening.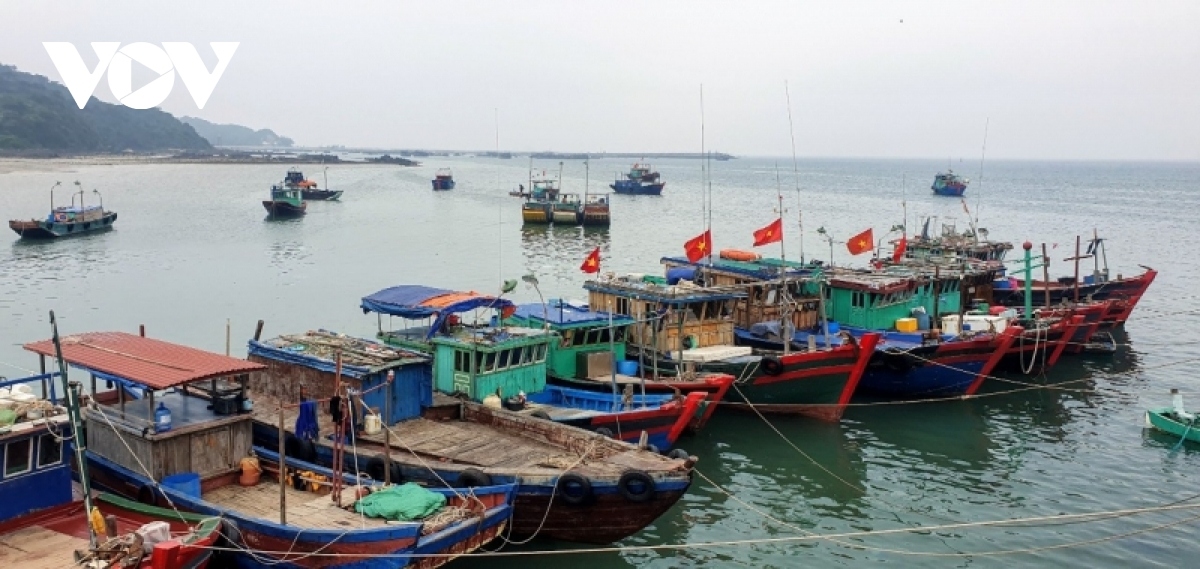 At 01pm on October 9 the storm was churning through China's Hainan island, with winds gusting 60-75kph near its centre. In the next 24 hours, Lionrock will move west and north-west into the Gulf of Tonkin at a speed of 10kph.
It will then likely change its course into west and south-west and intensify before weakening into a tropical depression and making landfall on October 10.
Lionrock is expected to dump heavy rain on coastal localities from Hai Phong and Quang Ninh in the north to Nghe An and Quang Ninh in the central region, with average rainfall of between 150-200mm. some parts of the central coastal region can record rainfall of up to 600mm.
Weather forecasters warned heavy rain can quickly pond in low-lying areas while mountainous areas are susceptible to landslides during the height of the storm.
The Central Steering Committee for Natural Disaster Prevention and Control, requested that local authorities of nine provinces from Quang Ninh to Quang Binh call in fishing vessels to quickly seek storm shelters and evacuate residents from low-lying areas to a higher ground.
It is expected that relevant forces will move 260,722 residents of 70,440 households from flood- and landslide-prone areas to ensure safety and COVID-19 prevention and control requirements.
Col Nguyen Dinh Hung, deputy head of the Border Guard High Command's search and rescue office said over 59,106 fishing boats with more than 263,051 people on board have been informed about the storm.
According to the national weather bureau, a cold front is moving from north to south and is set to strike northern Vietnam on October 10. The cold snap will interact with Lionrock to cause a spell of heavy rain in the northern over the coming days.