Vietnam to conduct clinical trials of France's XAV-19 COVID-19 drug
Wednesday, 12:34, 08/09/2021
VOV.VN - Vietnam is ready to cooperate with France in conducting the third phase of clinical trials of and transferring production technology of its XAV-19 COVID-19 treatment drug, said Deputy Minister of Health Tran Van Thuan.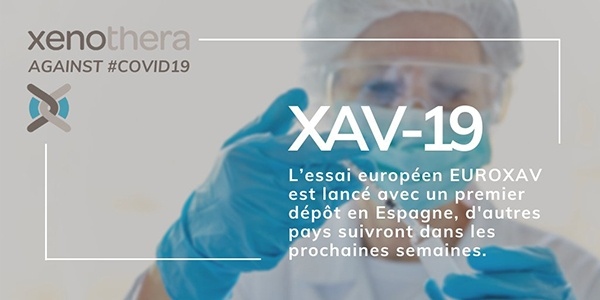 Thuan made the statement during an online meeting on September 7 with France's Xenothera Company that develops XAV-19.
The latest technology XAV-19 represents a polyclonal antibody directed against the SARS-CoV-2 which has been researched and developed by Nantes-based biotech XENOTHERA.
The results of the first and second phases of the clinical studies indicate that the drug is both safe and effective in preventing disease progression, neutralising the virus, and reducing inflammation in patients.
So far, XAV-19 has proved to be effective against various SARS-CoV-2 strains, with this polyclonal antibody also having the ability to create immediate immunity and prevent viruses from entering cells.
This represents an important difference from the monoclonal antibodies which are used to treat patients in the early stages of infection.
The third phase of clinical trials of XAV-19 is getting underway in France, along with other European countries such as Greece, Bulgaria, Romania, and Spain.
Deputy Minister Tran Van Thuan highly appreciated the encouraging results that XAV-19 has achieved in both the first and second phases of clinical trials, expressing his wish that Vietnam would like to take part in the third phase of the drug's clinical trials, as well as transfer of its production technology.
Odile Duvaux, president of Xenothera, said that his company welcomes Vietnam's proposal, saying it is willing to discuss technology transfer more deeply in order to allow the country to proactively produce the drug in the future.
Xenothera is a partner introduced by AIC Group that aims to ramp up co-operation in seeking supply sources of COVID-19 treatment drugs in Vietnam.
Immediately after the online meeting, through the AIC Group, a domestic group exchanged specific contents and prepared to sign a memorandum of understanding on co-operation in implementing the third phase of clinical trials and technology transfer with Xenothera.