Vietnam seeks consultancy in developing energy technologies
Wednesday, 19:48, 01/12/2021
The Vietnam Energy and Technology Forum 2021 was co-held by the Ministry of Science and Technology (MoST), Ministry of Industry and Trade (MoIT), and the Global Wind Energy Council (GWEC) in Hanoi on November 30 to put forward policies and recommendations for Vietnam in energy technologies.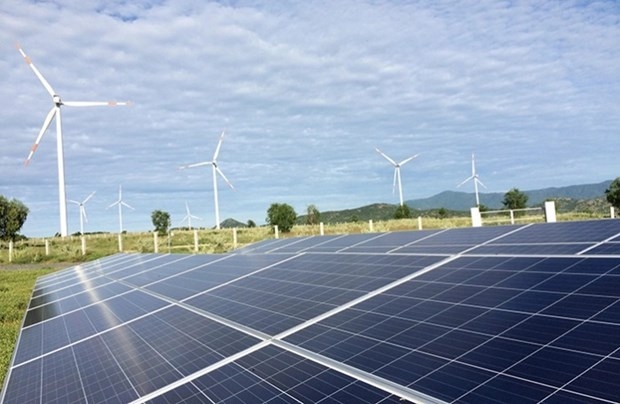 In his opening remarks, Deputy Minister of Science and Technology Tran Van Tung said though the energy industry has experienced strong growth over the past several years, expanding 10 percent in average annually, Vietnam had to import electricity.

Vietnam is likely to face a shortage of electricity in the future, he said, so it is crucial for the country to develop alternative energy sources, especially the renewables, to enhance energy security and reduce greenhouse gas emission.

Tung further noted that as his ministry is crafting plans for developing renewable energy technologies, it needs advice and help from academics and enterprises to come up with the best supportive policies for the development of energy technologies.

Hoang Tien Dung, Director of the MoIT's Electricity and Renewable Energy Authority, said the National Power Development Plan VIII (PDP8) for the 2021 – 2030 period will place focus on the renewables, such as wind power, offshore wind power and solar energy.

Provided with supportive policies, green energy generation is expected to account for about 70% of total output, Dung said, adding that Vietnam is in the early stage of shifting from fossil fuels to renewables.

Smart grids and integrated energy storage technologies are the future of Vietnam's energy sector, he continued, Vietnam should start thinking about producing hydro and hydro storage technology in the coming time when it is able to maintain large-scale renewable power generation.

Dao Xuan Lai from the UN Development Programme (UNDP)'s environment and climate change division, suggested Vietnam adopt specific rules stipulating how innovators can sell their energy-efficiency solutions in order to encourage research and development in the field and called for larger investment in developing energy technologies.