Vietnam, Russia boost education cooperation
Friday, 16:35, 03/12/2021
VOV.VN - Vietnamese Minister of Education and Training Nguyen Kim Son had a meeting with Russian Minister of Science and Higher Education Valery Falkov in Moscow on December 1 during State president Nguyen Xuan Phuc's recent visit to Russia.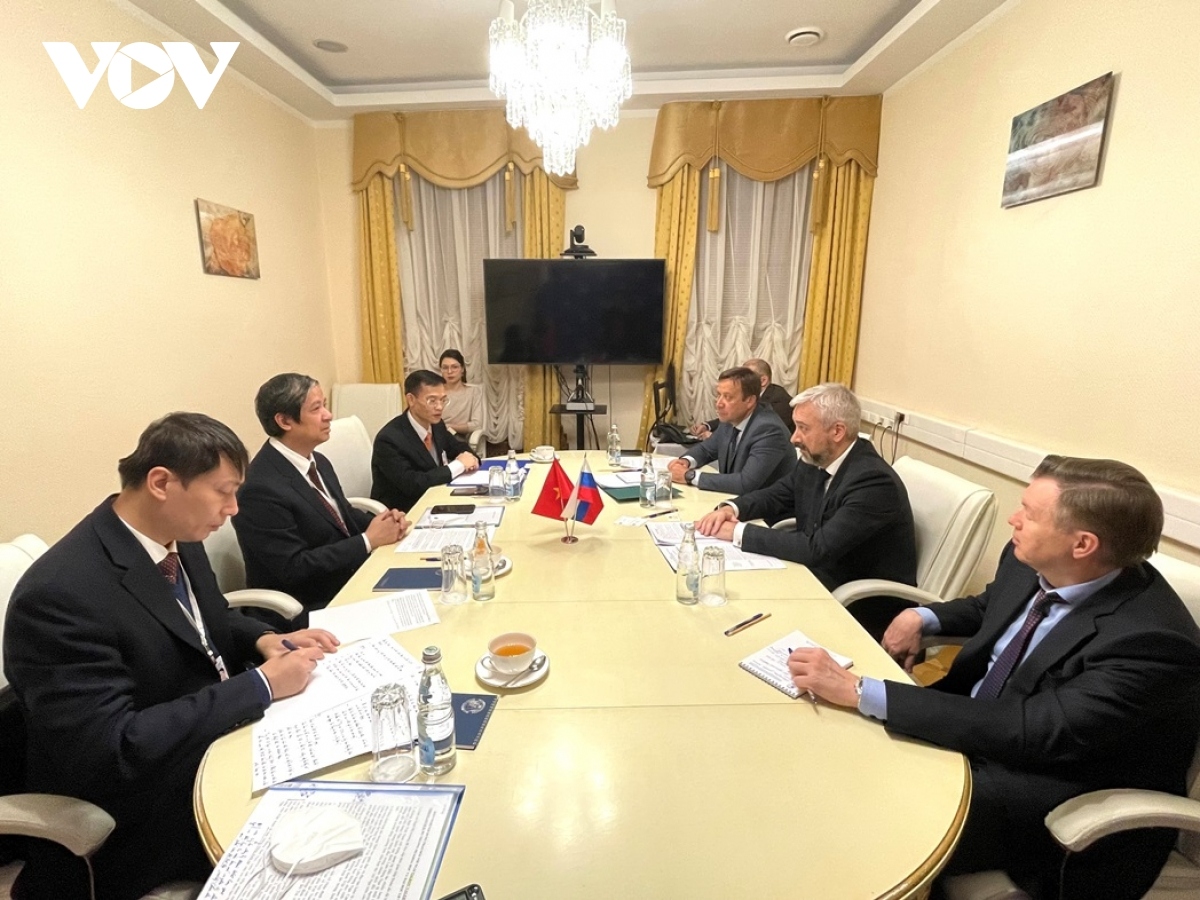 Son thanked Russia for receiving and creating favourable conditions for Vietnamese students to study and live in their host country.
He suggested that the Russian side soon extend the debt settlement agreement, making it easier for Vietnam to send students for further study in Russia.
The two sides should work closely together to develop joint training and research programmes in the fields of high technology and new materials to support socio-economic development and national security and defense in their respective countries, he said.
Minister Son also suggested that Russia soon plan to organize the second Rectors' forum and upgrade the Vietnam-based Pushkin Institute into the Russian Language Center of Southeast Asia.
Minister Falkov welcomed Minister Son's proposals and said he will direct relevant agencies of the Russian Ministry of Science and Higher Education to work alongside their Vietnamese counterparts to realise these proposals.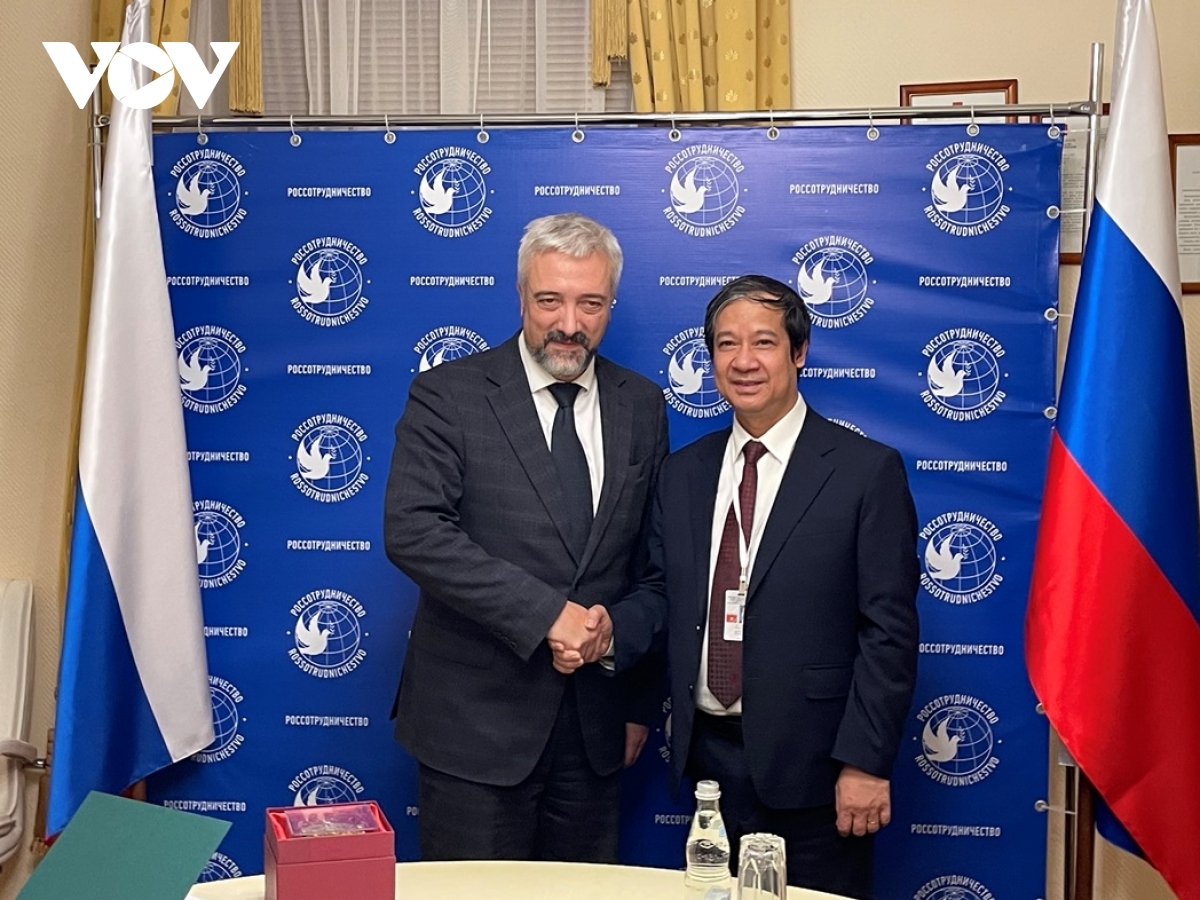 The same day, Minister Son met with Evgheny Primakov, head of the Federal Agency for the Commonwealth of Independent States Affairs. He proposed that the Russian side grant scholarships to students for study in English and consider building a number of faculties or university branches of the Russian Federation in Vietnam.
The same day, Minister Son also visited the Moscow Aviation Institute and had a working session with Professor Mikhail Pogosyan, rector of the institute.
Son expressed his wish that the institute consider opening its branch in Vietnam and at the same time cooperate with Vietnam's aviation training schools to train and improve the qualifications of lecturers and technicians.
Currently, 115 Vietnamese students out of nearly 2,000 international students are studying at the institute, ranking third among 80 countries sending students to the institute.