Vietnam ready to work with FAO towards sustainable food systems: official
Friday, 19:49, 15/10/2021
Vietnam is ready to coordinate with the Food and Agriculture Organisation (FAO) and international partners to achieve the targets of this year's World Food Day (October 16), an official has said.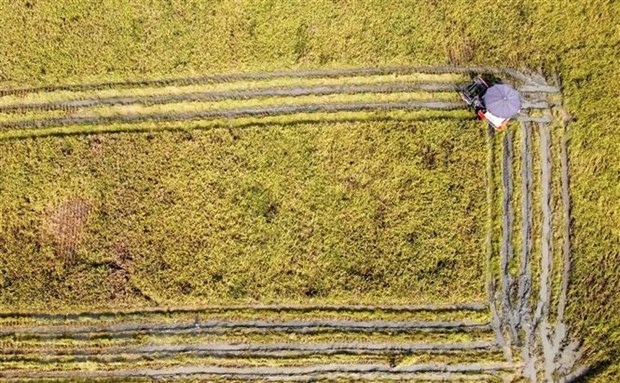 Deputy Minister of Agriculture and Rural Development Le Quoc Doanh made the remark at a ceremony marking the 41st World Food Day and the 76th anniversary of FAO in Hanoi on October 15.

The World Food Day 2021, themed "Our actions are our future - Better production, better nutrition, a better environment, and a better life", aims to improve awareness of the demand for support for the transition to more effective, flexible, and sustainable food systems. It is also meant to call for joint actions to ensure that food systems are able to supply safe food with reasonable prices and adequate nutrition so that people everywhere can enjoy a dynamic and healthy life.

Doanh said agriculture plays a highly important role in ensuring food security and social and livelihood stability for more than 60% of the rural population in Vietnam. It also contributes 18.85% of the GDP.

Despite the impact of the COVID-19 pandemic and climate change, agriculture has firmly guaranteed food security for nearly 100 million people in the country and supply for export, he noted, adding that agricultural exports brought home US$35.5 billion in the first nine months of 2021, up 18% year on year.

Not only paying attention to agricultural production, Vietnam also attaches importance to the role of digital technology and innovation in improving food productivity and safety. It has worked to connect producers with consumers, minimise food losses and wastefulness, boost the resilience of the farm produce supply chain, and promote green and sustainable consumption - an effective solution to protect the environment and community health towards sustainable development, according to the deputy minister.