Vietnam pays attention to the elderly issues
Tuesday, 12:28, 07/12/2021
The Vietnamese Party and State pay attention to issues relating to the elderly and their rights, said Chairwoman of the Vietnam Association of the Elderly (VAE) Pham Thi Hai Chuyen.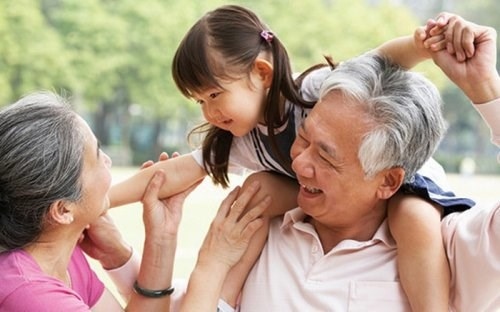 She quoted Clause 3, Article 37 of the 2013 Constitution as saying that the State, family and society shall respect and take care of old people, and promote their role in the course of national construction and defence.

Point 2, Article 59 regulates that the State creates fair opportunities for citizens to enjoy social welfare, develop social welfare system and support policies for the elderly, persons with disabilities, the poor and others in disadvantaged situation.

In particular, the Law on the Elderly was adopted by the National Assembly on November 23, 2009 and took effect on July 1, 2010. With six chapters and 31 articles, the Law institutionalized Vietnam's policies on the elderly in a systemic and comprehensive manner, ensuring their involvement in social activities and encouraging social organisations and individuals' attention to the care and upholding the role of senior citizens. It is also part of efforts by the Vietnamese Government to deliver on its commitment to the implementation of the Political Declaration and the Madrid International Plan of Action on Aging.

However, the biggest challenge is the fact that Vietnam is one of the countries with the fastest population aging in Asia.  While it takes a century or some decades for developed countries to transition to population aging, for instance France (115 years), Sweden (85 years), Australia (73 years), the US (69 years), Canada (65 years), Japan and China (26 years), it is estimated to take only 17-20 years for Vietnam, making it hard in policy planning for old persons.

The General Statistics Office forecast that by 2038, the number of population aged above 60 will surpass 21 million, or 20% of the total.

Vietnam has increasingly paid attention to raising public awareness of inequality in access to social welfare, health care, lifelong learning, employment and livelihoods.

According to experts, Vietnam needs to create favourable conditions in terms of employment opportunities, retirement age, skill development, social welfare, universal health care and friendly environment for the elderly, and particularly ending age-based discrimination to ensure social integration for them, which are the most effective ways to cope with population aging and achieve the United Nations Sustainable Development Goals.