Vietnam going to get through COVID-19 resurgence: The Diplomat
Wednesday, 18:57, 16/06/2021
The US-based The Diplomat on June 15 ran an article describing the "unusually hard spot" Vietnam is in right now, with a surge in new COVID-19 cases and the low rate of vaccinations, and analyzing how the country is going to get through this.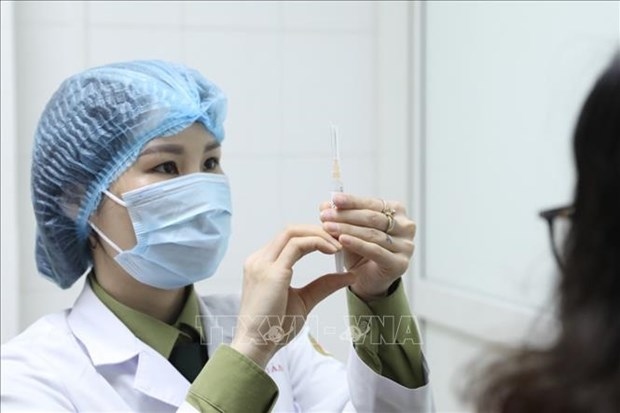 The article noted that Vietnam was held up as the gold standard for its COVID-19 response efforts, citing the country's boasting some of the lowest rates in both cases and deaths in the world, despite its 1,300-km border with China and flourishing bilateral trade.

Explaining the reasons for those successes, the article said Vietnam has acted with amazing alacrity. "The government was able to harness the nationalism of the population, and move to what seemed like a war-time mobilization, complete with the ubiquitous socialist-realism propaganda posters and loudspeakers," it said.

But what really helped in some ways was a very good public health system that focused on prevention, not costly medical cures, the article went on to say.

It added that Vietnam has secured over 170 million doses, enough to achieve herd immunity, which will be delivered between the end of 2021 and early 2022.
The country currently also has four different indigenous vaccines under development: Nanogen, Vabiotech, Polyvac, and the Institute of Vaccines and Medical Biologicals (IVAC).

The online newspaper said Vietnam is going to get through the COVID-19 resurgence as it has an effective government, a decent public health system and a patriotic population that will rally.

"Most importantly there is a hunger in Vietnam to develop economically, and not be caught in the middle income trap. Coming out of the pandemic as quickly as possible is the key to that," it said.