Vietnam and RoK launch joint co-operation centre for smart cities
Thursday, 11:09, 13/10/2022
VOV.VN - The Vietnam-Republic of Korea (RoK) co-operation centre on smart cities and construction technology (VKC) will promote research and training in the field of advanced construction technologies, contributing to the development of smart cities in Vietnam.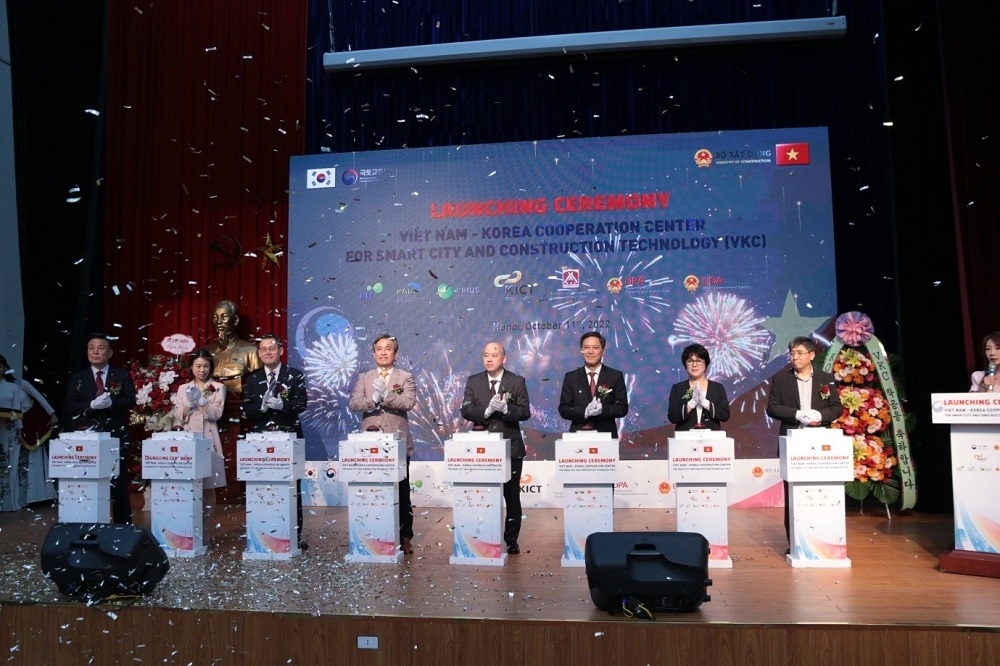 This goal was affirmed during the launching ceremony of the "Vietnam–RoK cooperation center for smart city and construction technology (VKC)" which was jointly organised by the Vietnamese Ministry of Construction and the RoK's Ministry of Land, Infrastructure and Transport (MoLIT) in Hanoi on October 11.
Kim Byung Suk, president of the RoK Institute of Civil Engineering and Construction Technology (KICT), said the RoK government puts great value on the results of bilateral cooperation with Vietnam in construction, especially smart city development.
The RoK with its smart urbanisation rate of 90% stays ready to support its Vietnamese partners in implementing the project effectively, he noted.
Nguyen Trung Thanh, general director of the Department of International Cooperation under the Ministry of Construction, noted the smart city model would greatly contribute to improving the quality of life, reducing energy consumption, and enhancing the effective management of natural resources.
Currently, 41 of 63 Vietnamese provinces and cities are developing smart city plans, with many local authorities still confused when it comes to determining a smart city model that is suitable for their characteristics.
Vietnam would like to learn from various experiences of Asian countries such as the RoK in implementing this model in the country, stressed Thanh.
He also expressed hope that the VKC project would gradually develop Vietnamese guidelines and policies relating to promoting sustainable smart city development by 2030 and serve to strengthen the relationship between Vietnam and the RoK.