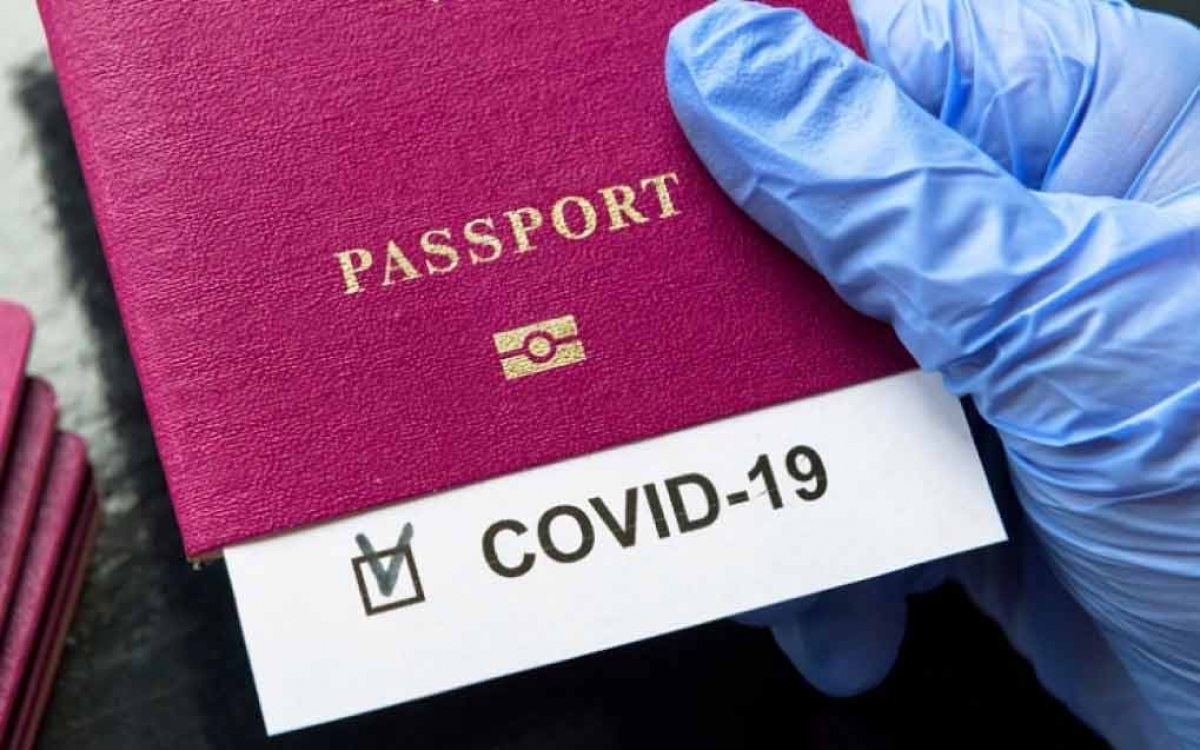 In an exclusive interview granted to VOV, Dr. Nguyen Viet Nhung sheds light on the possibility of the country allowing travel on the basis of a vaccine passport. Here is the full text of the interview.
VOV: What do you think of the controversial idea about introducing a vaccine passport?
Assoc. Prof. & Dr. Nhung: It is true that it is a controversial issue because it is a recent proposal. We have licensed the vaccine developed by AstraZeneca for emergency use, therefore we do not have enough time in which to evaluate the full effectiveness of the vaccine. In addition, vaccines remain in short supply in various countries due to different circumstances.
Actually, fighting the COVID-19 pandemic requires a combination of many different measures, not just simply vaccines. Therefore there will be a wide range of different perspectives regarding the introduction of the vaccine passport idea. However, we should be well prepared for the implementation of a vaccine passport. Providing that we are fully prepared, we will definitely be able to make use of the proposal.
VOV: Is a vaccine passport holder regarded as a safe person who is unable to transmit the virus onto others?
Assoc. Prof. & Dr. Nhung: I am not 100% sure, therefore what is the percentage? It is very tough to provide a correct answer and we should consider this matter very carefully. As far as I know, newly circulated COVID-19 vaccines are capable of protecting recipients from virus infection risk by between 60% and 90%, depending on the type of vaccine. It is also dependent on other factors, such as the timing and location of injection, the vaccine storage process, and the standard injection technique. The overall efficacy of a vaccine also relies on how well the person responds to the vaccine. At present it has yet to be established if the holder of a vaccine passport can carry the SARS-CoV-2 virus or if they can go on to infect others.
VOV: This means a vaccine passport cannot be viewed as a travel pass for a person to use in order to travel freely around the world?
Assoc. Prof. & Dr. Nhung: You are right. Safety largely depends on how we accept and then apply the model. Firstly, I believe that the vaccine passport holder must be given quality vaccine shots in line with standard injection procedures. Secondly, the passport holder must then be tested upon arrival in order to ensure that they remain virus free. Thirdly, we must ensure that during the initial 14 days that the person is not infected with the virus and is unable to transmit the virus to others. For those who enter the country for a short stay, a further COVID-19 test will be required before they leave.
We can therefore feel secure if a person tests negative upon both arrival and departure. In contrast, a positive test prompts us to carry out contact tracing in order to find out where that person traveled, stayed, or whom they met. Indeed, I think we are capable of taking these steps.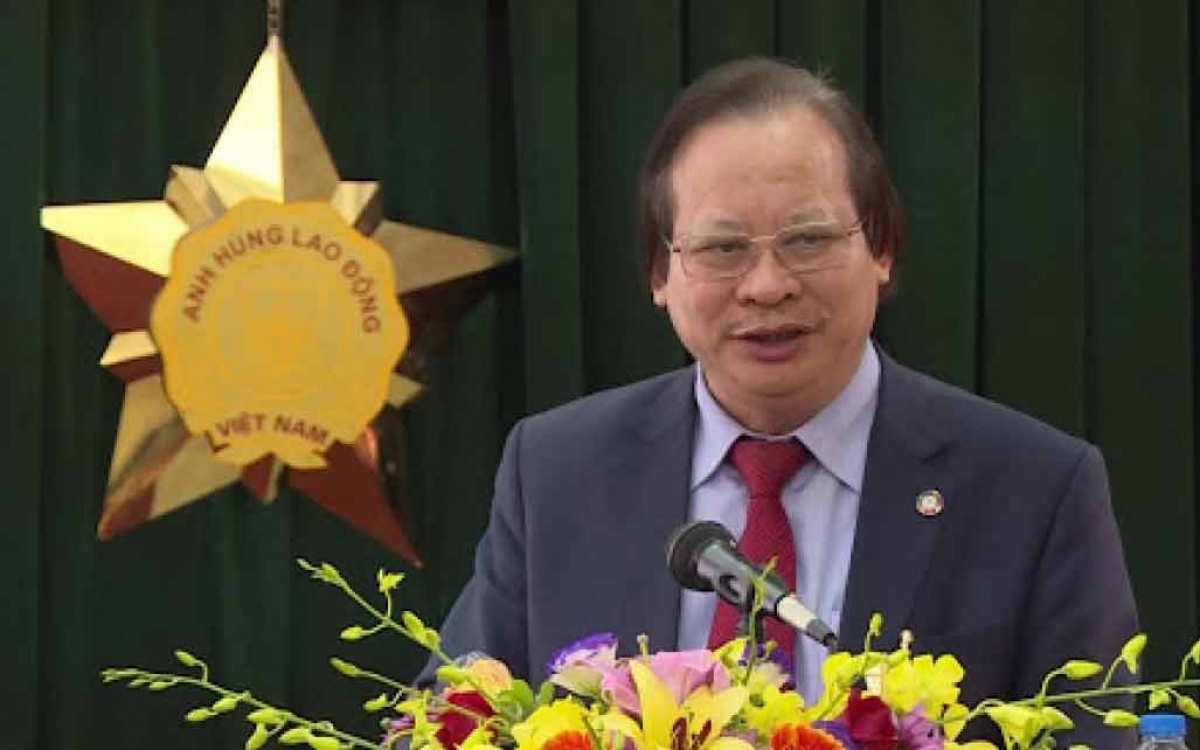 VOV: Prime Minister Nguyen Xuan Phuc recently asked relevant agencies to consider this option. What shall we do you think to make this option viable?
Assoc. Prof. & Dr. Nhung: In my opinion, firstly we should prepare a medical declaration form or a similar type of paper with complete information regarding the vaccine, the timing of injection, the injection site, and medical records. Secondly it can be considered necessary in order to increase the testing capacity, and of course it must be an antigen test as opposed to an antibody test. The next step must be preparing technical platforms in order to monitor the entrant's travel history via a QR code or through the Bluezone app as we have done so far. In addition, those who want to leave the country are required to undergo another test.
Providing that we master these four steps, the option of implementing the vaccine passport will no longer be a problem. In order to do this, it will be costly and requires the collaboration of various agencies, not just the healthcare sector. 
For Vietnamese citizens, the issuance of such a passport should also be taken into account, and this process should be carried out though a digital platform. By which I mean, the passport should be internationally recognised.
VOV: Do you have any recommendations for when the vaccine passport option is implemented? Do you think a person with a vaccine passport should have their quarantine time reduced?
Assoc. Prof. & Dr. Nhung: This is a big question. At present, it is not possible to reduce the quarantine time for the holder of a vaccine passport. If we do what I have previously suggested, I think we can consider reducing the quarantine time or even abolishing it following a pilot period.
VOV: You mean this option must be gradually implemented?
Assoc. Prof. & Dr. Nhung: You are correct. We should do this on a pilot basis and evaluate the results in order to wait and see if this model proves to be effective. I fully believe that we can do it. 
VOV: Some protesters say the vaccine passport option will create divisions between the rich and the poor in the world. Can this be true?
Assoc. Prof. & Dr. Nhung: It is true. That's why the World Health Organisation has yet to encourage the use of a vaccine passport as it wants to aim for equality first and foremost. In order to ensure herd community, at least 70 million Vietnamese citizens must be vaccinated. However, we are not worried about inequality in Vietnam as PM Phuc has already requested that every citizen be inoculated against COVID-19.
But when plenty of countries are considering the option of a vaccine passport, we cannot miss out on this chance. There is much work to do in order to achieve this goal, and hopefully we will make a wise decision at an appropriate time.