Unseasonal rain wreaks havoc in central Vietnam
Friday, 16:51, 01/04/2022
VOV.VN - Torrential rain accompanied by whirlwinds have wrought mayhem in central provinces of Vietnam over the past two days.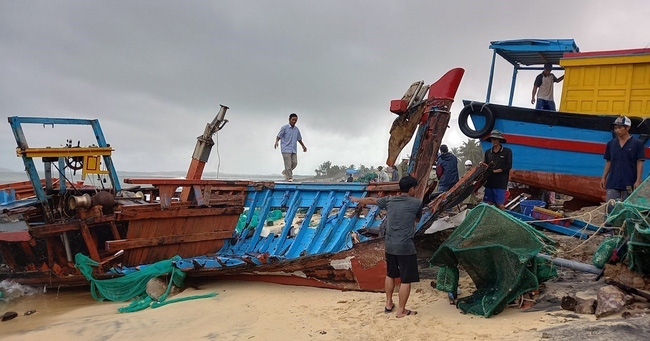 Preliminary reports show more than 100 fishing vessels have sunk, and thousands of lobster breeding cages have either been damaged or washed away.
Heavy downpours have also submerged tens of thousands of hectares of rice and subsidiary crops.
Among the hardest hit localities were Phu Yen and Khanh Hoa provinces that have seen material loss estimated at hundreds of billions of Vietnam Dong.
Notably, heavy rain and flooding have left two locals missing and many other injured in central provinces.
In Quang Ngai, lashing rain has flooded major arteries, disrupting traffic and throwing people's daily life into chaos.
Weather forecasters warned unseasonal rain would continue to come down in the coming days that may trigger flash floods and landslides in low-lying and mountainous areas.