UNDP announces report on pandemic impacts on vulnerable households
Friday, 19:42, 24/09/2021
The United Nations Development Programme (UNDP) held a teleconference in Hanoi on September 24 to announce a report assessing COVID-19's socio-economic impacts on vulnerable households in Vietnam.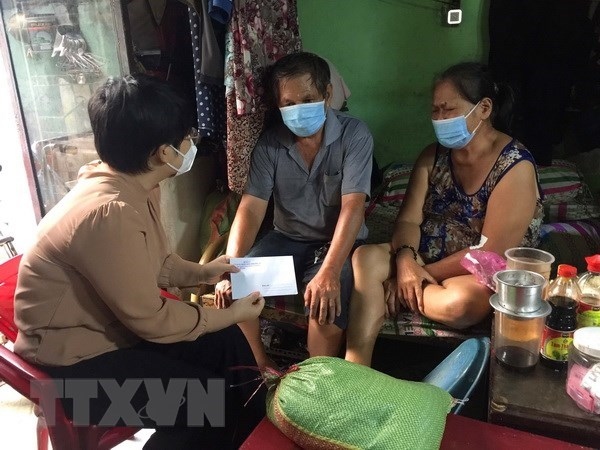 The survey polled 498 households and found out that 88 percent of them had jobs affected in July and 63.5 percent had income reduced by 30 percent and above compared to December 2019.
Those working in the tourism, hospitality and transportation sectors were the hardest hit.
Mental health is an emerging urgent issue because the lockdown situation is commonplace and prolonged. Up to 66.4 percent of respondents expressed their concern over the pandemic's impacts.

Cutting expenditure is the most common response employed by 79.4 percent of the households. As many as 71 percent cut food costs so that food security is also a problem.
A majority of respondents said they have yet to receive assistance from the Government's second support package.

As the pandemic impacts in Vietnam are significant, the reports recommended that the Government should issue a new cash support programme with greater financial resources.

Pham Minh Thu, a researcher from the Ministry of Labour, Invalids and Social Affairs' Institute of Labour Science and Social Affairs, said in the short-term, it is necessary to increase cash budget to meet people's minimum living standards and use advanced technologies to offer timely support to individuals.

UNDP Resident Representative in Vietnam Terence D. Jones talked about several trends that were mentioned in the two reports and hailed the Vietnamese Government for taking comprehensive health and social measures to mitigate the spread and impacts of the pandemic.