Thousands flee as floodwaters rise quickly in central Vietnam
Sunday, 10:27, 24/10/2021
VOV.VN - Thousands of people in Quang Ngai province have been evacuated to safe ground to escape rising floodwaters that submerged parts of the locality.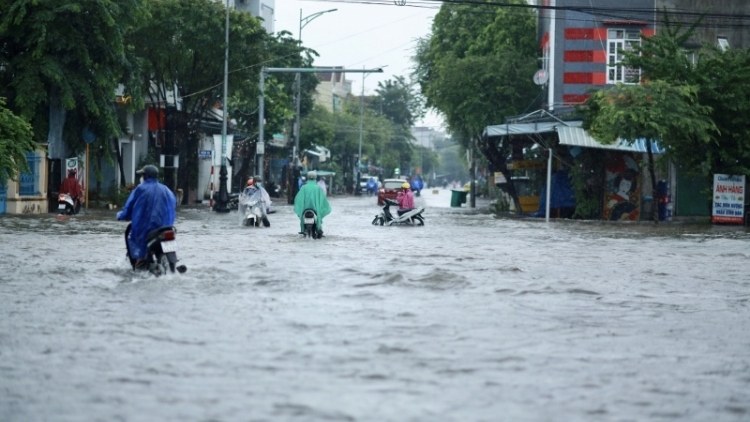 Heavy downpours lasting from October 22 evening to October 23 afternoon drenched large areas of Binh Son, Son Tinh, Tu Nghia, and Nghia Hanh districts and Quang Ngai city.
In Quang Ngai city, heavy rain on October 23 evening flooded thousands of homes and roads, disrupting traffic on major arteries.
Rising floodwaters also caused traffic congestion on National Highway 1A passing Binh Nguyen commune, Binh Son district.
Rescue forces moved more than 2,000 local residents from low-lying areas to safer parts of the district, said Ung Dinh Hien, deputy head of the district's administration.
In Nghia Hanh district, water levels in the Phuoc Giang river are rising rapidly, exceeding the third alert level. More than 750 households living along the river were inundated, with some places 1.5m deep in water. A local was reported missing due to rising floodwaters in Hanh Dung commune.
As heavy rain is forecast to lash Quang Ngai on October 24-25, the provincial administration has requested districts and cities to pool all resources to cope with severe flooding, with a primary focus on evacuation of local residents from flood- and landslide prone areas.