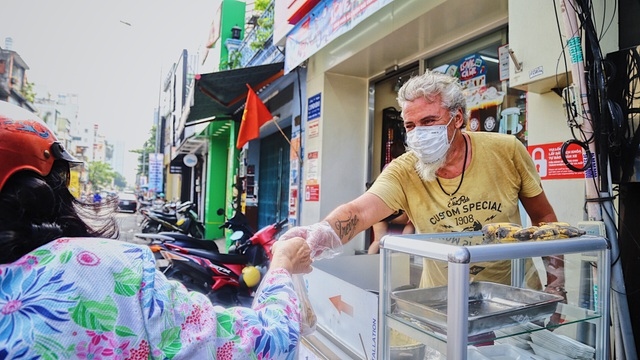 At the end of 2019, Fabrice, 49, came to Vietnam where his mother and grandmother were born.

After visiting many places in Vietnam, he decided to return to his country, but faced the COVID-19 outbreak, so he has been stuck in the country since then.
It has cost him around VND7 million (US$304.34) per month to live in Vietnam. In November 2020 when his money mostly ran out, he worried and called for help from his relatives.

A friend of his advised him to use his remaining money to buy a trolley for selling fried bananas and pineapples on streets. He then decided to do the job and bought a trolley, a stove and some necessary materials such as bananas and butter.

He chooses the junction at Tran Dinh Xu in District 1 to place his stall. Each set of fried banana and pineapples is sold at VND10,000 (US$0.43).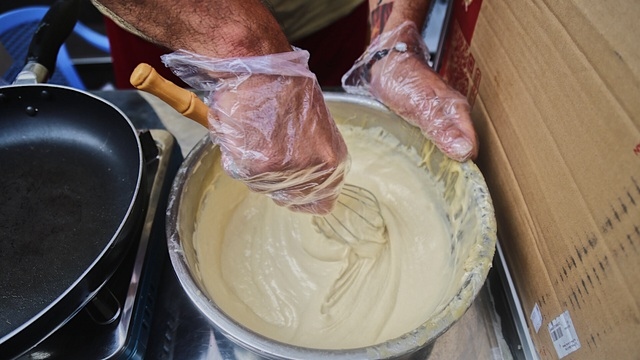 Every day, he gets up at 4 am to prepare materials and opens the service around an hour and a half later. He closes the stall when he has sold out.

He earns around VND300,000 (US$13) a day from the stall.

Nguyen Thanh Phong, 23, said that he likes Fabrice's dried bananas which are quite cheap and delicious. Fabrice uses butter, instead of cooking oil, so that his products are less greasy. He also often gives the cakes to the poor and the disabled free of charge.

He makes the products in front of the customers so customers can witness how they are made.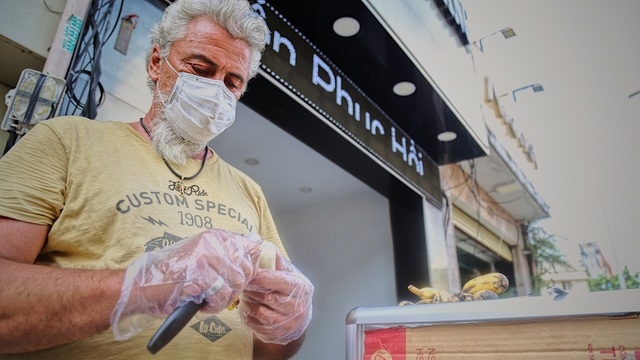 "The language barrier is among difficulties for me to stay in Vietnam. I can only speak French and just a few English words. So, in many cases, I can't understand what people say," he confided.

Fabrice said he isn't unhappy at being stuck in Vietnam amid the on-going COVID-19 pandemic.