Residents told to abide by COVID-19 measures amid rise in infections
Friday, 09:30, 22/07/2022
VOV.VN - People nationwide have been asked to stick to COVID-19 control measures including vaccination and mask wearing following a rise in infection cases over the past days.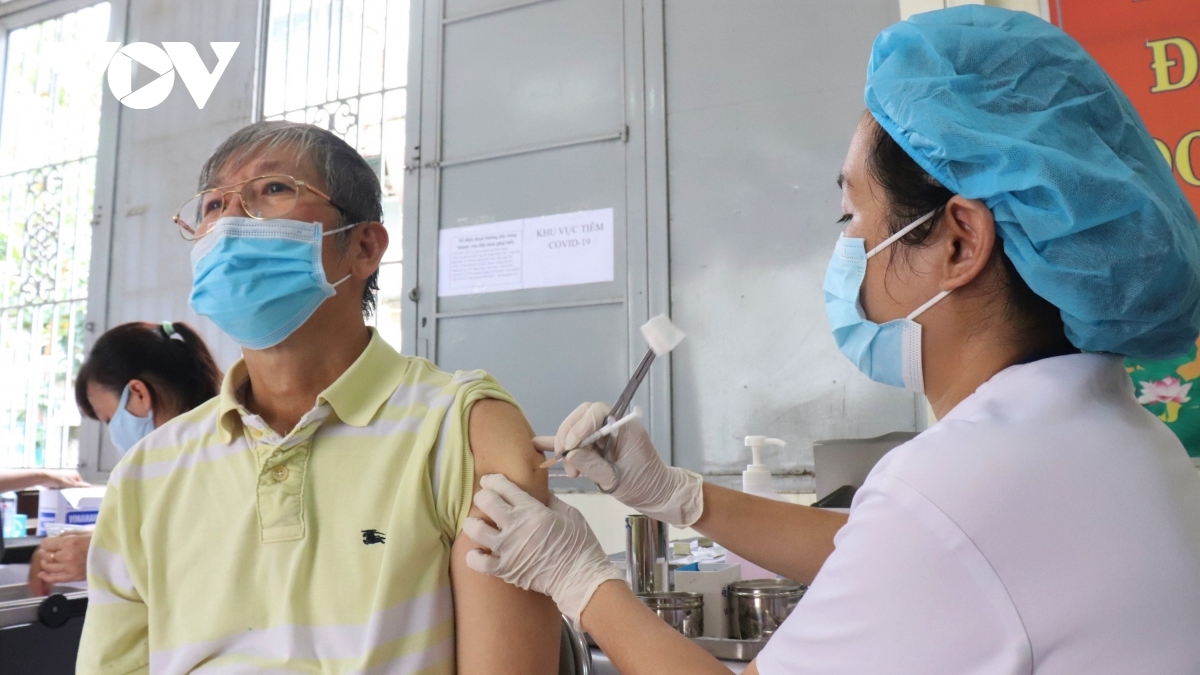 The COVID-19 outbreak is showing signs of reoccurring in Vietnam when the number of coronavirus infections recorded daily has increased slightly, from around 500 few weeks ago to approximately 900 these days. The daily figure even surpassed the 1,000 case mark to hit 1,085 cases on July 19, 1,185 cases on July 20 and 1,292 cases on July 21.
The Ministry of Health has warned that despite the slight increase in infections, people should not show apathy toward the emergence of the virus in the community as a new coronavirus wave is breaking out in many regions of the world. It's worrying that some of the Omicron virus sub-variants have been recorded in Vietnam.
Through genome sequencing, sub-variant BA.2 account for about 30% of the samples, while sub-variants BA.4 and BA.5 make up the most, said Assoc. Prof & Dr Nguyen Vu Thuong, deputy director of the Ho Chi minh City Pasteur Institute in an online meeting with the Ministry of Health on July 21.
At the same time, he said sub-variant BA.2.12.1 has also been recorded and it also has the ability to evade people's immunity defenses.
According to the health professional, sub-variants BA.4 and BA.5 are now dominant, and they appear to escape antibody responses among both people who had got COVID-19 infection and those who have been fully vaccinated and boosted.
Without well implementing COVID-19 control measures including giving booster shots and wearing facemasks, coronavirus infections are likely to rise, he warned.
According to the WHO representative in Vietnam, Vietnam is still one of the countries with the highest COVID-19 vaccination rate in the world.  
As of July 21, more than 241 million doses of COVID-19 vaccines had been administered nationwide. Cities and provinces are speeding up the inoculation of the second booster shot.