Rare sea turtle returned to nature in Quang Nam
Friday, 18:24, 02/04/2021
VOV.VN - A rare turtle was released back into the ocean in the central province of Quang Nam on April 1, according to details given by the Tam Thanh Border Station in Tam Ky City.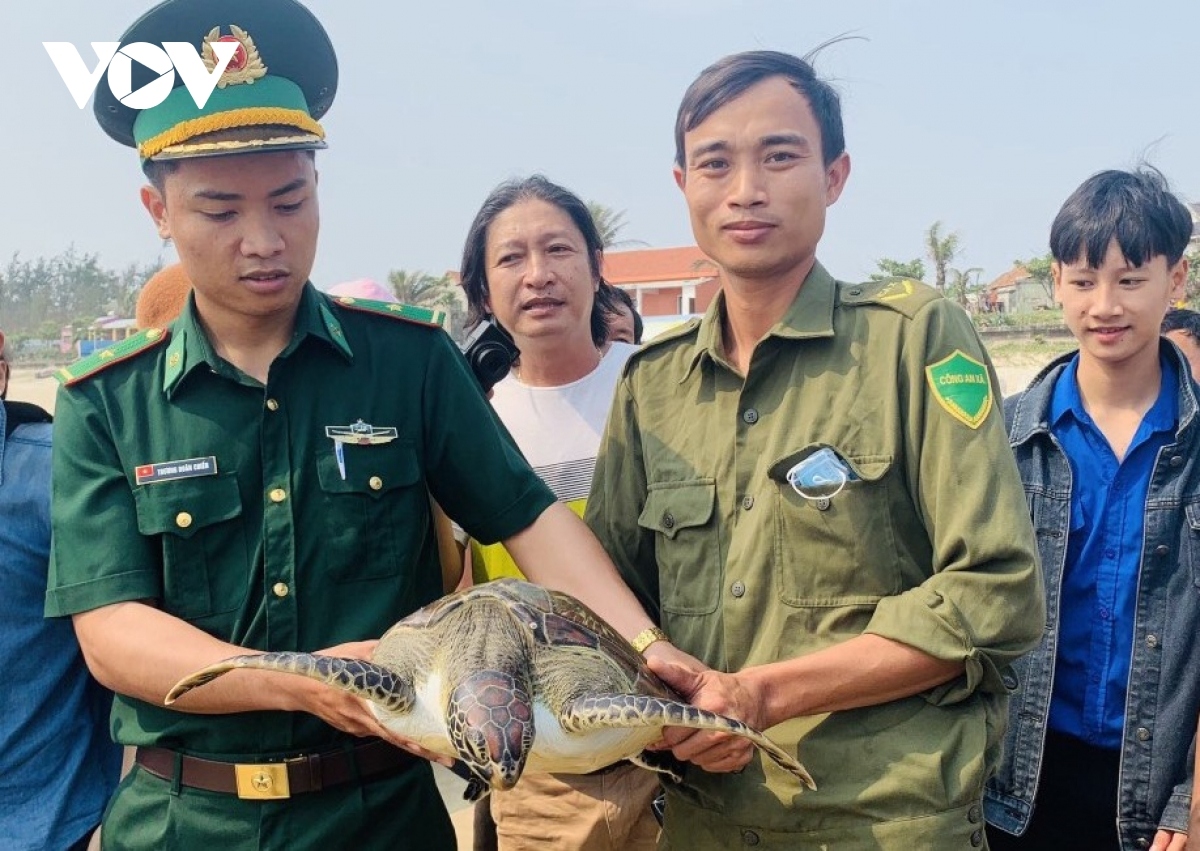 The reptile was initially discovered by two local fishermen on March 31, with the creature weighing a total of 15 kg, measuring 40 cm in length, and 25 cm in width. Reported to be in good health, the fishermen decided to take the turtle home in order to care for it.
Upon learning about this, provincial authorities advised local residents to release it back into the sea at the earliest opportunity.
This comes after a sea turtle was rescued and cared for by a fisherman in Thang Binh district in February following it becoming trapped in a net. Once nursed back to full health, it was released into the ocean.
Last year also saw a female Olive Ridley turtle, also known as Lepidochelys Olivacea, rescued and returned to the ocean after undergoing five months of care at Cham Island's Marine Protected Area (MPA).
Only seven species of sea turtle exist in the world, with five of those being found living in the nation.