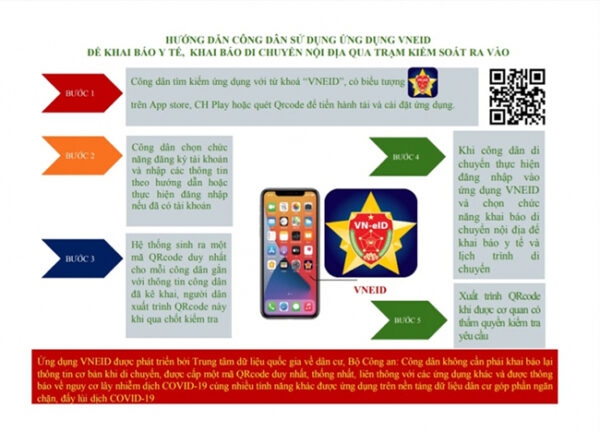 The software helps ensure the principles of reforming and simplifying administrative procedures, thus facilitating activities of people and businesses.

To effectively implement these applications, Chairman of the municipal People's Committee Chu Ngoc Anh has tasked the Hanoi Department of Information and Communications with joining the local police in drafting reports on their implementation and building related scenarios and a roadmap for their immediate launch.

The police have been assigned to work with relevant agencies in building specific plans on issuing travel permits via applications in line with the directions of the municipal Party Committee's standing board and People's Committee. They will also make recommendations on the building of risk-level criteria for different areas in the city.

Other public agencies and sectors have been set to support the municipal Department of Information and Communications and police agency in their works, serving the local current and long-term pandemic prevention and control.