Proper scheme needed for COVID-19 vaccination for children: Health Ministry
Friday, 17:18, 29/10/2021
VOV.VN - The rollout of COVID-19 vaccinations for children should priotise high-risk areas, with the Health Ministry devising plans to distribute vaccines to localities based on the pandemic situation and the amount of vaccines needed to inoculate children aged 12 to 17.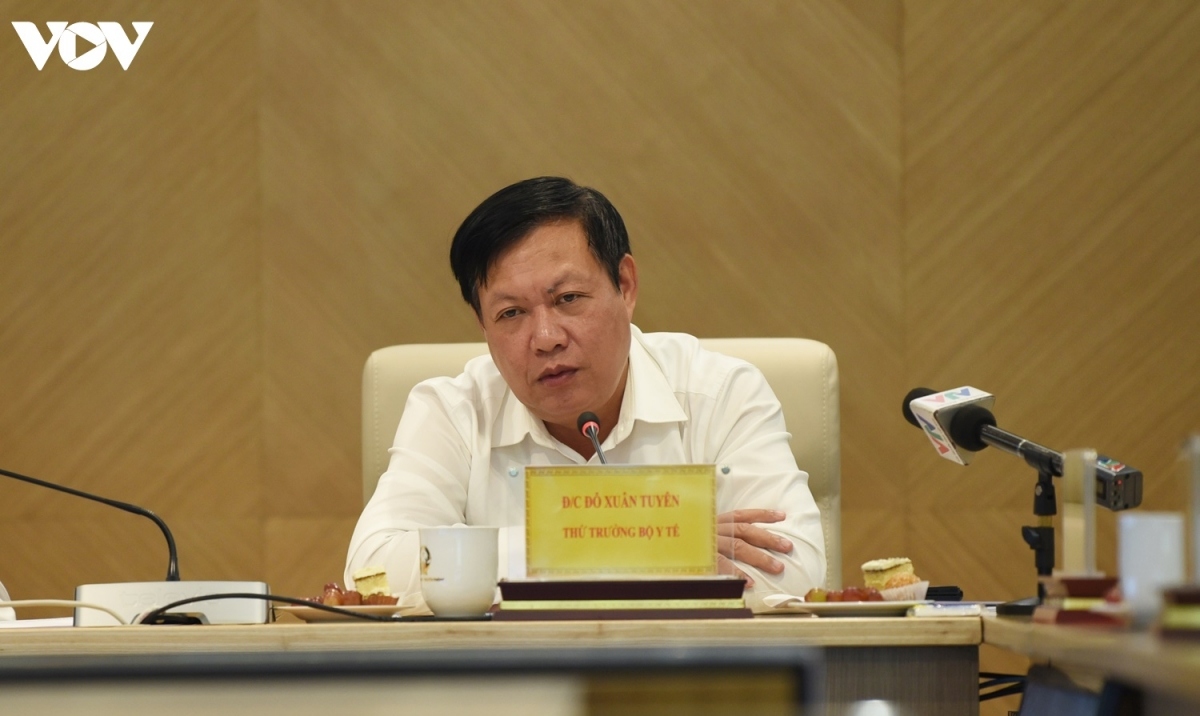 Deputy Minister of Health Do Xuan Tuyen was speaking this during a seminar held on October 29 regarding the Government's Resolution 128 on safe and flexible adaptation and effective control of the COVID-19 pandemic.
Priority will be given to injecting 16 to 17 year olds. Indeed, many localities already have plans, with these currently being scrutinizing ahead of inoculation, he said.
The Ministry of Health has therefore assigned the Central Institute of Hygiene and Epidemiology to train and guide health workers at all levels in order to deploy vaccinations for children across 63 provinces and cities nationwide. The injection of children will primarily be carried out at schools, medical facilities, and hospitals for children with underlying diseases and obesity. This will be done in an effort to ensure vaccinations are conducted in a rapid, convenient, and safe fashion, Deputy Minister Tuyen said.
According to the Deputy Minister, the Health Professions Council under the Ministry of Health has decided to vaccinate children according to the schedule in high-risk areas. Indeed, there are currently only two licensed COVID-19 vaccines that can be given to children, including Pfizer and Moderna.
Due to the difficulties in supplying vaccines to the world, many senior leaders have actively negotiated and promoted vaccine diplomacy to allow a greater source of vaccines to speed up the vaccination drive.
At present, the nation has accessed over 107 million doses, with these being allocated to localities who have injected more than 78 million doses. "Access to vaccines is positive, but the quantity is not satisfactory, particularly vaccines for children," said the Deputy Minister of Health.
Furthermore, the country is still actively researching domestic vaccine production and technology transfer, while the Nanocovax vaccine is in the process of phase three testing.
The Ministry of Health has therefore urged numerous localities to proactively monitor and test high-risk returnees from places such as Ho Chi Minh City, Long An, Dong Nai, and Binh Duong provinces, along with other pandemic-hit areas.
Regarding testing people returning from these at-risk places, Deputy Minister Tuyen said in recent times, a large number of people have moved from localities with a high number of positive cases, thereby potentially posing a risk of spreading the disease.
As a result, some localities have recorded active COVID-19 cases within their local community, with clusters of infections being detected each day. Due to this, the Health Ministry has urged the continuation of health monitoring to avoid further community transmission.