Nemo clownfish successfully bred in Nha Trang
Sunday, 17:05, 12/06/2022
VOV.VN - Scientists at Nha Trang Institute of Oceanography said they have successfully bred Nemo clownfish for the first time.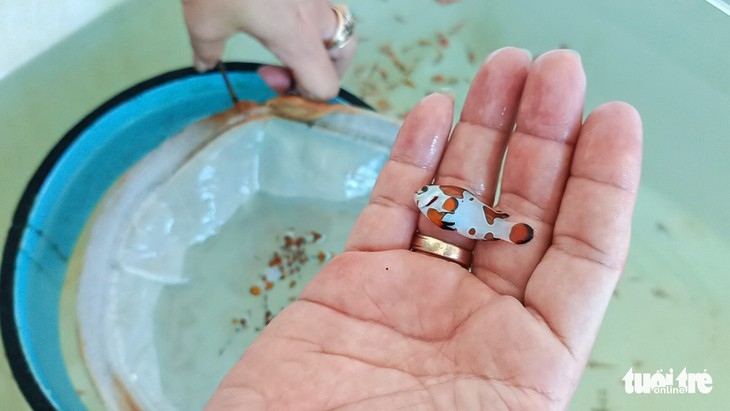 Ho Son Lam, Deputy Head of Marine Technology Department, Nha Trang Institute of Oceanography, said the breeding is part of the clownfish commercial development project approved by the Vietnam Academy of Science and Technology, with a budget of US$77,600.
It aims to replace the declining source of clownfish in the wild and seek to export to China, the US, Taiwan, and Europe.
A "Nemo" clownfish, scientifically known as Amphiprion Ocellaris, has orange, red and white stripes, often living on reefs and coral reefs in warm waters. 
To artificially breed nemo fish, scientists at the Institute used terracotta pots, replacing coral reefs for fish to spawn. Currently, the research team has successfully bred three mutant nemo fish including mocha storm, frostbite and snowflake.
Mutant fish are sold to businesses or aquarists for from US$13 to US$43 each, 20 times higher than a regular nemo variant.