'Make in Vietnam' Digital Technology Product Awards 2022 launched
Wednesday, 16:52, 22/06/2022
VOV.VN - The Ministry of Information and Communications launched the 'Make in Vietnam' Digital Technology Product Awards 2022 in Hanoi on June 22.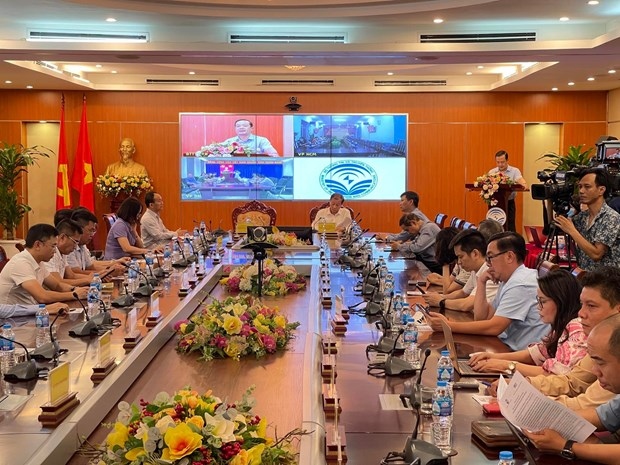 This marks the third consecutive year that the competition has been held with the ultimate aim of honouring excellent digital technology products which have been designed, created, and manufactured in Vietnam.
All of the products boast great practical value recognised in the development of the digital economy, digital government, and digital society in the country.
This year's event will see businesses compete across four categories, namely digital products for digital government, digital economy, digital society, and potential digital products.
With regard to potential digital products, this category will only be applicable to small and medium-sized enterprises or creative start-ups.
Gold, silver, and bronze awards will be named in each category, in addition to a list of the Top 10 products.
To be eligible for the awards, products must satisfy two major criteria: they are both designed and created in Vietnam, and they have an impact on the development of the country's digital economy, digital government, and digital society.
Addressing the launching ceremony, Deputy Minister of Information and Communications Pham Duc Long said the Ministry will work alongside the award winners to make the digital technology products a reality.
The organising board will receive applications online at giaithuong.makeinvietnam.mic.gov.vn from June 22 to September 22.
An awards ceremony is scheduled to take place in December this year.