Major amazing astronomical phenomena to be observed this December
Friday, 12:44, 03/12/2021
VOV.VN - Astronomy lovers will have the unique chance to enjoy major amazing phenomena in December this year, according reports by the Hanoi Amateur Astronomy Society (HAS).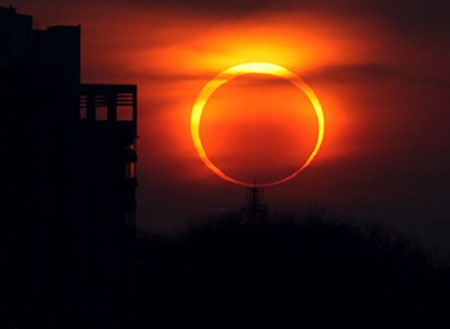 A new moon will be bright in the sky in the morning instead of nighttime as usual, with this phenomena set to appear at 7:44 a.m. (UTC) on December 4. 
The same day will also see an eclipse which will be the last solar eclipse of the year once the moon moves between the sun and earth, casting a shadow on earth, during which it will either fully or partially block the sun's light in some areas.
A Geminids meteor shower, sometimes referred to as the 'King of the Meteor Showers', is likely to be observed in the sky from December 7 to December 17. The phenomenon is set to peak on December 13 and December 14.
Most notably, the Full Moon on December 19 will have an illumination of 100%, when the moon is fully illuminated by the sun. The phenomena will occur at 4:37 a.m. (UTC), marking the time when cold air begins to appear and the nighttime gradually becomes longer. 
The winter solstice happens on December 21 annually, marking the first winter day in the Northern Hemisphere and consequently the shortest day of the year. Vietnamese astronomy lovers will be able to see it at 3:50 p.m. (UTC)
Moreover, the Ursids meteor shower is active annually between December 17 and December 24. The shower usually peaks on December 23. At its peak, observers may be able to view as many as 10 meteors in an hour.