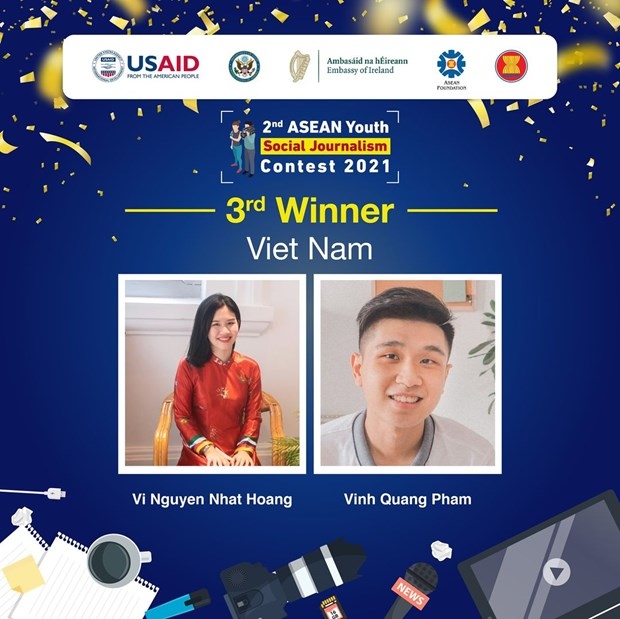 The campaign was launched to encourage young Vietnamese people to minimise single-use plastics through online ordering during the COVID-19 pandemic.
According to Nhat Vi, COVID-19 has challenged the sustainable habits of Vietnamese citizens since they were required to minimise physical contact and any unnecessary traveling.
"As the most adaptable generation of the region, ASEAN youth quickly adjusted themselves to the situation by transferring their daily activities to digital platforms," says Vi.
"Convenience comes with a price, and minimized physical contact is a tradeoff between health and environment. The 'new normal' life is now indulged with single-use plastic packaging."
"Sadly, this was not what we envisioned for our Vietnam, or our region, before the pandemic. We, as two Vietnamese youths, are now calling on young online shoppers to reduce as much as they can during the pandemic, for a greener new normal, and for a better life," she added.
The ASEAN Youth Social Journalism Contest 2021, under the theme "#ASEANYouth and COVID-19 ─ Response, Recovery, and Resilience", was endorsed by the ASEAN Senior Officials Meeting on Youth (SOMY). In addition, it was is also supported by the ASEAN Foundation, ASEAN Secretariat, Ireland Embassy, and the ASEAN-USAID PROSPECT, a joint project of the U.S. Agency for International Development (USAID) and the U.S. State Department.
The contest invited a number of talented youths from throughout ASEAN to share and promote fact-based and compelling messages which serve to showcase the importance of young people from the bloc at the forefront of efforts to combat the COVID-19 pandemic.