Local scientists named among world's Best Rising Stars of Science
Thursday, 10:54, 17/11/2022
VOV.VN - Research.com, a number one research portal for scientists, has released a list of the top 1,000 best scientists in the world, with excellent achievements being recorded in scientific publications, including three from Vietnam.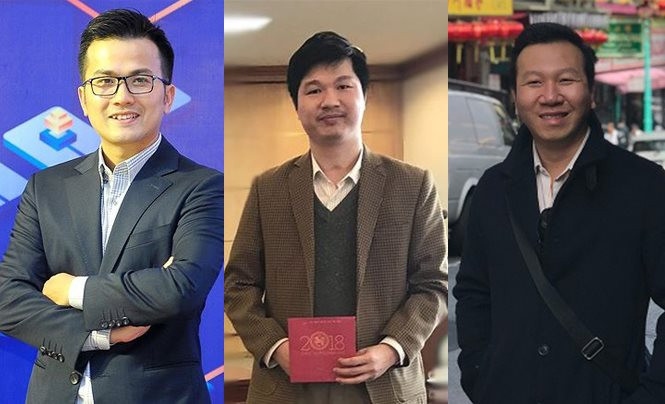 They include Associate Professor Tran Xuan Bach, Associate Professor Le Hoang Son, and Assoc. Prof. Dr. Phung Van Phuc, with the trio currently working at universities in the nation.
According to details given by Research.com, the three scientists have been labeled "Rising Stars" for being outstanding rising scientists.
Prof. Bach of the Hanoi Medical University is the only Vietnamese scientist listed among the top 10, being ranked third place with an H-index of 94.
The H-index measures the proportion of contributions made within the scientists given discipline, in addition to the awards and achievements of the scientists.
Prof. Bach focuses on environmental health, acquired immunodeficiency syndrome, and psychological interventions.
Meanwhile, Assoc. Prof. Dr. Le Hoang Son of the Vietnam National University – Hanoi, was placed 190th position with an H-index of 54.
His primary scientific interests are include Artificial intelligence, Data mining, Cluster analysis, Fuzzy clustering, and Machine learning. Assoc. Prof. Dr. Phung Van Phuc of the Ho Chi Minh City University of Technology, is in 958th place with an H-index of 33.
His primary scientific interests are in Finite element method, Isogeometric analysis, Structural engineering, Composite material, and Material properties. The first edition of Research.com's ranking of rising stars in science is largely based on data collected from the Microsoft Academic Graph on December 6, 2021. The positions in the ranking are therefore based on a scientist's general H-index. Only scientists whose oldest publication falls within the last 12 years can be considered.
The ranking covers all major areas of science and is based on a meticulous examination of 166,880 scientists on the Google Scholar and Microsoft Academic Graph.