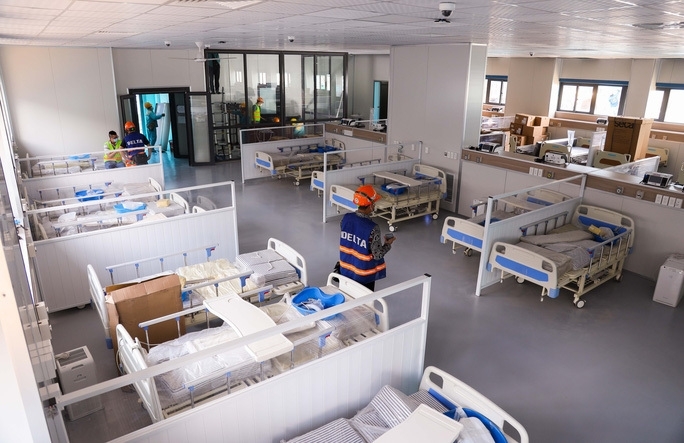 The hospital is located in Hoang Mai district and is run by the Hanoi Medical University Hospital.
The facility is designed to provide treatment for COVID-19 cases in Hanoi, along with other northern provinces such as Bac Ninh, Bac Giang, Hai Phong, Quang Ninh, and Lang Son.
It will also perform the function as an intensive care unit to treat severely ill COVID-19 cases.
The construction of the site is part of wider efforts initiated by the Hanoi administration aimed at dealing with the latest rise in daily infection cases.
Work on the hospital initially began on July 30 and received financial support from many businesses, including Sun Group, the Vietnam Technological and Commercial Joint Stock Bank (Techcombank), and Delta Company.
Hanoi has recorded nearly 100 new cases daily, raising its tally of infections to more than 3,000 since the resurgence of the virus on April 27.