Labour market 'recovering from COVID-19', says Minister
Tuesday, 11:13, 09/11/2021
VOV.VN - The local labour market is showing signs of recovery following the negative impact of the COVID-19 pandemic as the country enters a new normal, Minister of Labour, Invalids and Social Affairs Dao Ngoc Dung told the National Assembly.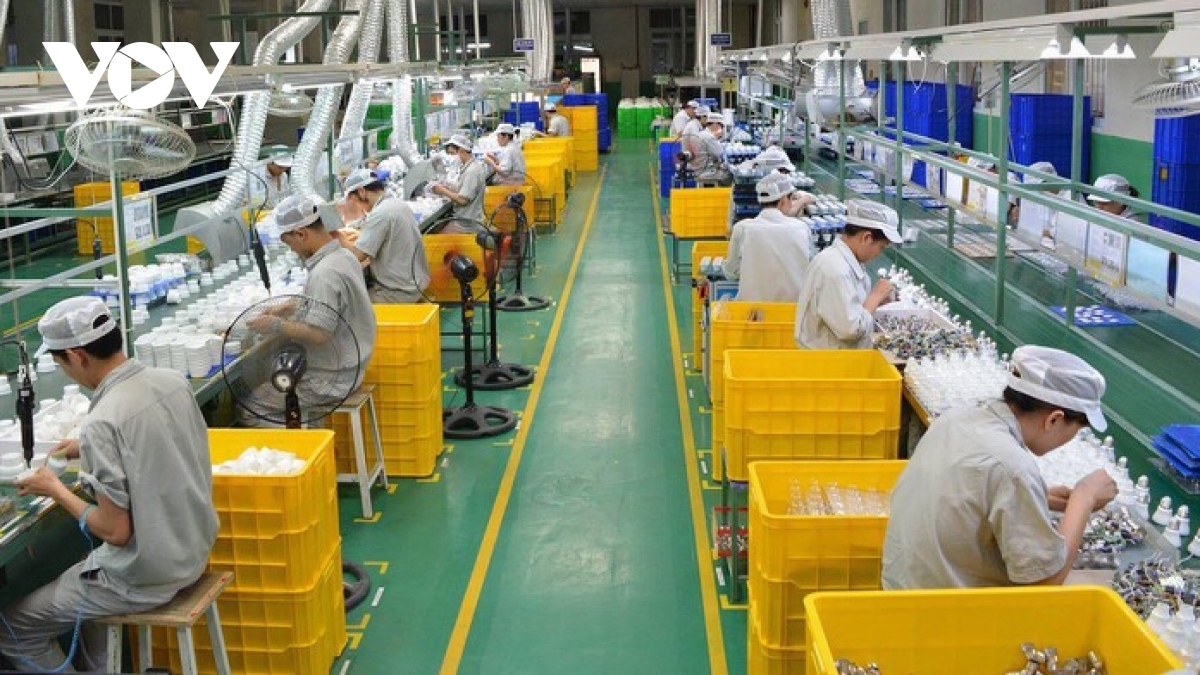 The prolonged impact of the latest COVID-19 outbreak has negatively hit the labour market, but it is a positive piece of news that the situation is in the midst of improving over a month on from the country easing restrictions and entering a new normal, Minister Dung said on November 8.
According to the Minister, between 70% and 75% of employees have returned to work at industrial parks in southern localities that are considered some of the nation's major COVID-19 hotspots. In addition, between 50% and 80% of enterprises have since resumed operations in industrial parks and export processing zones.
Enterprises operating in industrial parks and export processing zones still lack sufficient manpower to meet their year-end orders, but the situation is not as serious as seen in previous months ago, the Minister informed National Assembly deputies.
Localities have also introduced a range of solutions aimed at pushing economic recovery by both safely and flexibly adapting to and effectively controlling COVID-19, he said.
Dung predicted that the local labour market is likely to be operating to a full extent by the end of the first quarter and early into the second quarter of 2022, providing pandemic outbreaks are completely brought under control.
He went on to reveal that his Ministry is drafting a labour market recovery and development plan coupled with a social security plan as part of the Government's comprehensive socio-economic recovery scheme.
Unprecedented policies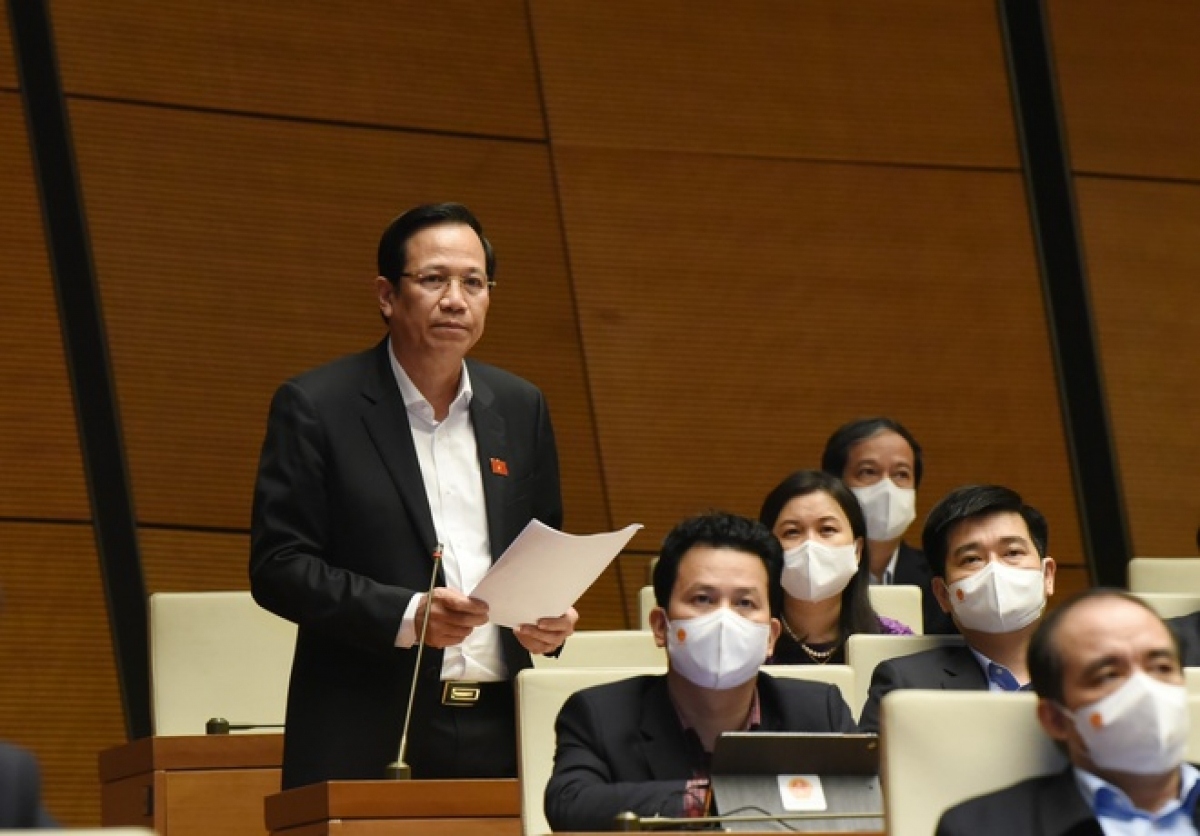 Minister Dung stressed that amid the negative impact caused by COVID-19, the country has consistently pursued a policy of economic development to go hand in hand with ensuring social progress and justice.
"Therefore, it can be seen that our social security system over the past months has basically met the requirements regarding people's right to welfare," said the Minister.
He also noted that the Vietnamese human development index (HDI) has increased considerably, while its social security system has gradually formed basic functions, such as risk prevention, mitigation, and overcoming.
According to the Minister, the Government has introduced three relief packages worth hundreds of billions of VND aimed at supporting local businesses, employees, and those badly affected by COVID-19.
These represent unprecedented policies and immediate solutions which strive to meet the urgent needs of the economy in special circumstances, said Minister Dung.
He added that millions of businesses and people have so far benefitted from these relief packages.