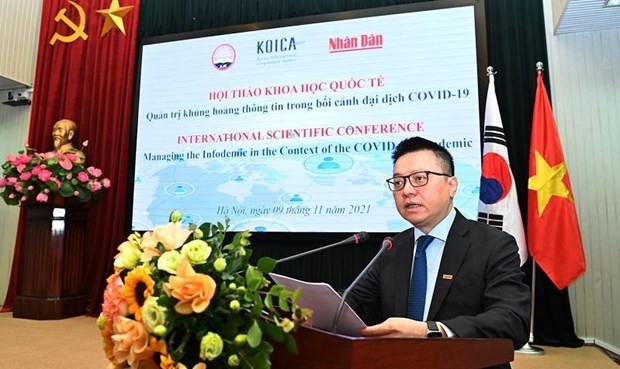 The event was jointly organised by the Academy of Journalism and Communication (AJC), the Nhan dan (People) newspaper and the Korea International Cooperation Agency (KOICA).

'Infodemic' appeared along with the emergence of the COVID-19 pandemic across the globe, causing difficulties for the implementation of prevention and control measures, heard the event.

During two sessions, participants discussed infodemic in the context of COVID-19; shared experience, ideas and solutions to enhance effective communications on the pandemic; improve the role of the press; efforts to counter misinformation and bolster new technology application.

Editor-in-Chief of Nhan dan newspaper Le Quoc Minh underscored the role of information verification, adding that it must be viewed as social and professional responsibility of press agencies. He called on the agencies to step up technology investment to support such tasks.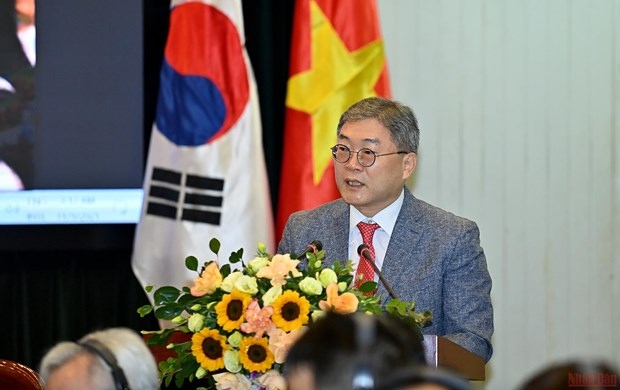 KOICA Director-General Cho Han-deog said the COVID-19 pandemic has triggered an information crisis that is detrimental to people's trust in social institutions. It is not a problem of a single nation and requires suitable, timely and innovative solutions, he added.
The event was part of international scientific conferences co-held by the AJC, KOICA and press agencies from 2016, which also help experts of Vietnam and the Republic of Korea share experience and solutions in the field.