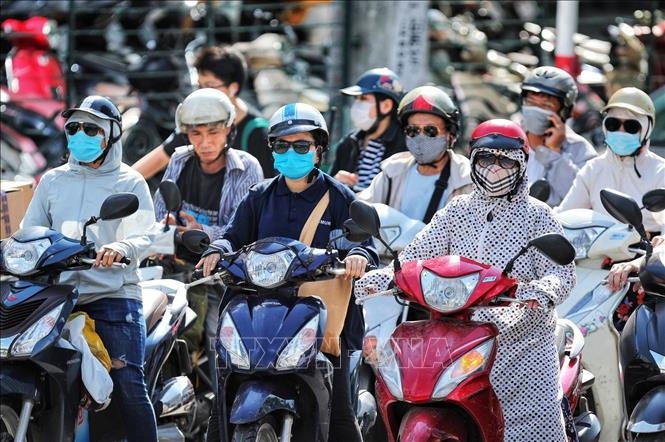 The southern edge of a low-pressure trough which is connecting with a hot low-pressure zone coming from the west, along with the impact of Foehn wind, is affecting the northern region and then spreading to the central region in the coming days.  
Temperatures are forecast not to hit highs of more than 40 degrees Celsius as recorded several days ago, but meteorologists warned they would range between 36-38 degrees Celcius in many localities.
Areas between Nghe An and Phu Yen provinces in the central region will continue suffering from scorching heat, with temperatures expected to reach 38 degrees Celsius and humidity of between 45 - 66%.
After two days of enjoying cool weather, temperatures will rise up again in the Hanoi capital, with a high of 37 degrees Celcius.
Alongside rising UV index that would reach harmful levels, weather experts warned about possible fires in forests and residential areas.
Health experts therefore recommend that local people don protective clothing, including long-sleeved shirts, collared jackets, long trousers, and wide hats in order to cover their face, neck, and ears.
People should also wear sunglasses to protect their eyes, along with choosing lenses with UV protection.