Heavy rain to cool off high temperatures in north Vietnam
Tuesday, 14:46, 28/06/2022
VOV.VN - The ongoing heat wave is forecast to bake the northern and central regions of Vietnam on June 28-29 before a spell of heavy downpours hit the northern region.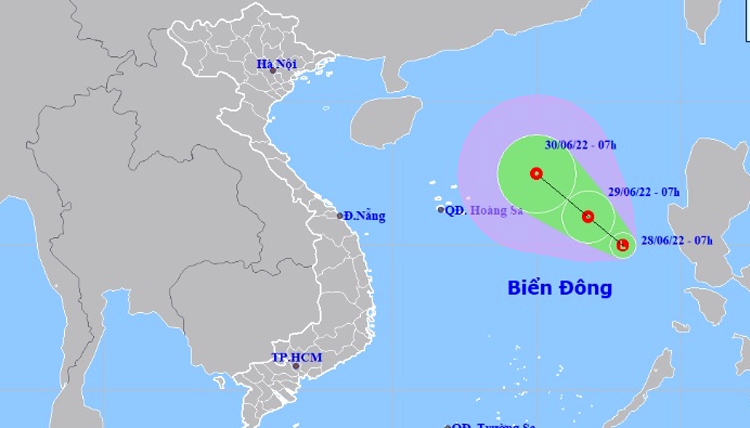 The northern and central regions are experiencing an extreme heat wave, with daytime temperatures ranging from 35 to 38°C or even more than 39°C in some places, mostly in the mountainous areas.
The hot weather is anticipated to ease in the northern region on June 29 and in the central region on June 30.
Instead rain will lash in the northern region for several days when a low pressure system is moving closer.
The low pressure area moved into the East Sea on June 28 and is heading toward the northern coast. It is travelling north-west at a speed of 5-10km and is poised to gain strength.
The low-pressure system is anticipated to bring heavy rain of up to 100mm to coastal provinces.
Weather experts warned about high risks of flashfloods and landslides in the highlands and flooding in the low-lying areas in northern localities.