Heavy rain, flooding leave three dead in northern Vietnam
Wednesday, 09:44, 25/05/2022
VOV.VN - Heavy rain and severe flooding have over the past few days claimed at least three lives in northern provinces of Vietnam, according to the National Steering Committee for Natural Disasters Prevention and Control.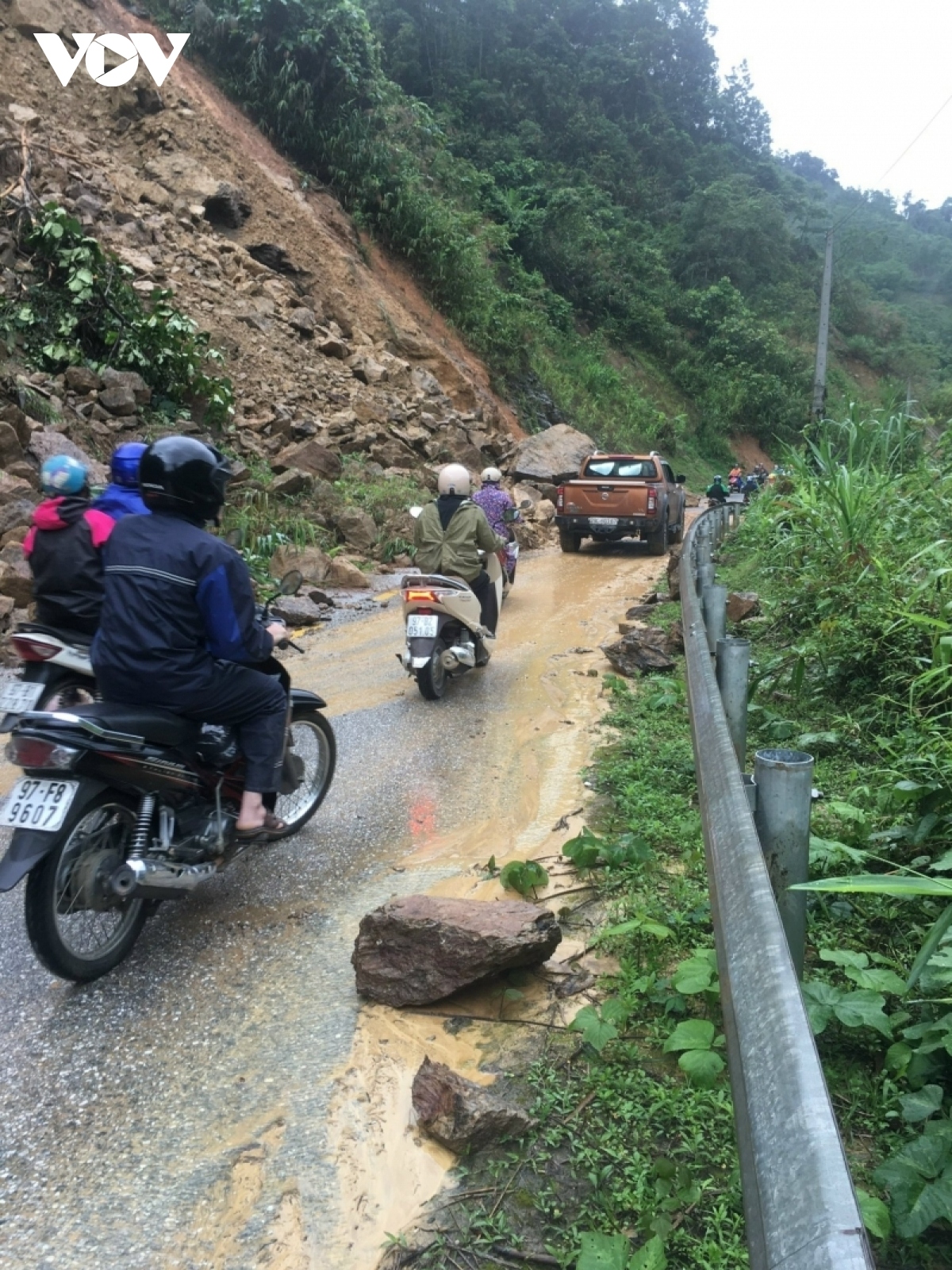 Landslides triggered by heavy rain buried two local people in Tuyen Quang, while violent floodwaters washed away a local in Hoa Binh province, the committee reported.
By the end of May 24, nearly 250 houses were damaged, including more than 100 in Tuyen Quang, nearly 50 in Yen Bai and more than 40 in Ha Giang.
Close to 9,500 hectares of rice and subsidiary crops were submerged, including more than 4,000 hectares in Hanoi, 1,500 hectares each in Tuyen Quang and Phu Tho, and 1,300 hectares in Thai Nguyen.
In addition, nearly 65 hectares of aquatic products, and 900 heads of cattle and poultry were swept away.  
Heavy rain and flooding also disrupted traffic on national highways 2, 279, 4C, 4D and provincial roads 170, 171, 177, 204, 212 in northern localities, Initial damage in Tuyen Quang province alone is estimated at about VND16 billion.
Rain is letting up and competent agencies are deploying forces to help local people overcome the consequences of the natural disasters.  
Head of the National Centre for Hydro-Meteorological Forecasting (NCHMF)'s Weather Forecasting Department Tran Quang Nang said due to Lanina effects, there would be unpredictable, complex and severe natural disasters this year, especially during the upcoming rainy and stormy season.

The northern region may see rains continuing until the end of this month, and heavy rains in the next two months, he said.