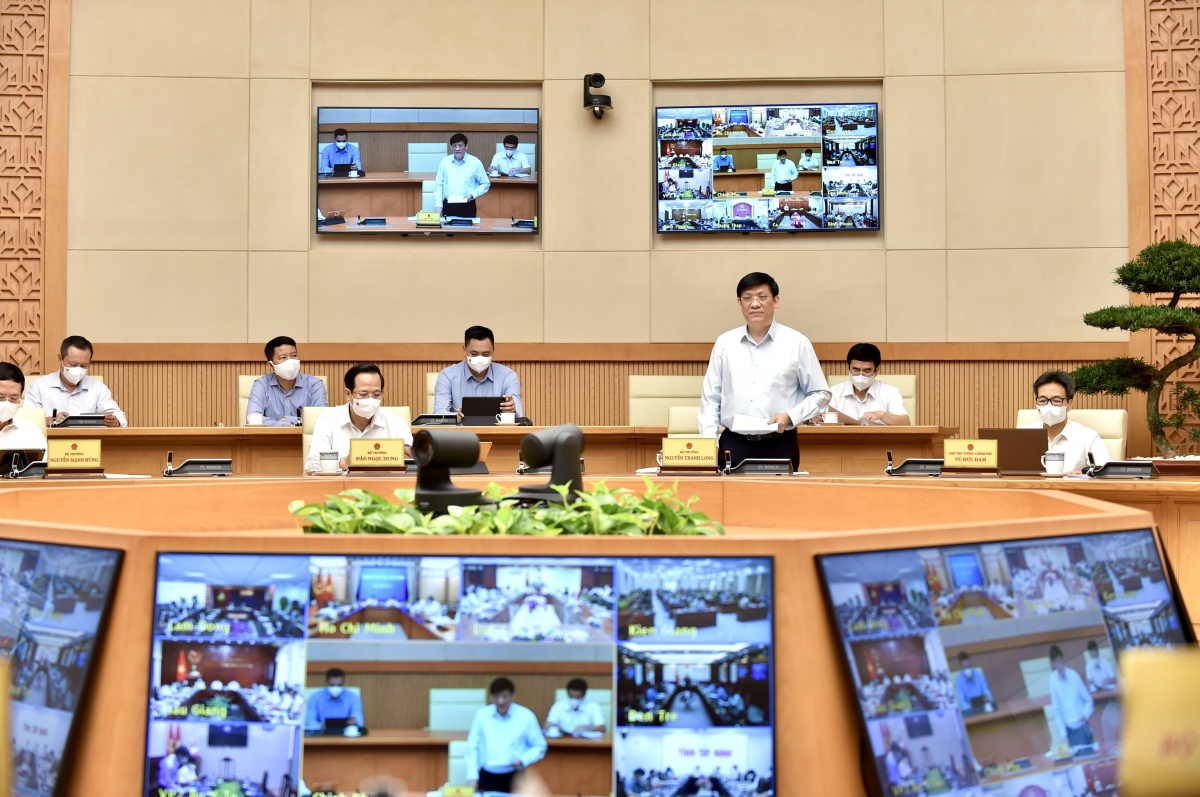 Addressing an online meeting held on July 15 between the Government and 27 southern localities, Minister Long said Vietnam has recorded approximately 34,000 new locally-transmitted cases during the current outbreak which began in late April, 10 times as many cases as the previous three outbreaks combined.
Similarly, COVID-19 has claimed 100 lives over the past two and a half months, a high figure in comparison to the 35 fatalities recorded during the previous three outbreaks.
The Minister attributed the sharp increase in case numbers to the rapid transmission of the Delta variant, a mutated strain of the SARS-CoV-2 virus which was first identified in India. In line with this, the variant has been detected in 58 out of 63 cities and provinces nationwide. 
The majority of the cases have been documented in southern localities, with Ho Chi Minh City emerging as the largest COVID-19 hotspot in Vietnam. Data compiled by the Ministry of Health indicate that southern localities detected just 300 cases on a daily basis on average in early June, but this figure later surged to nearly 1,000 by late June and early July, before skyrocketing to more than 2,000 at present.
HCM City, the country's busiest and most populous locality, has confirmed roughly 20,000 new cases since late April alone, thereby making up more than half of the national total. Some of the hotspots which have caused the virus to spread include wholesale markets, industrial parks, and crowded residential areas, a factor which has made it difficult for prevention and control work.
The coming days will see the southern metropolis record a surge in active cases before the outbreak subsides and is kept in check, said Minister Long.
He went on to state that the Ministry of Health has dispatched 10,000 doctors, nurses, and volunteers to all districts and towns across the city in order to assist with contact tracing, testing, and treatment efforts.
The Ministry has also issued new treatment guidelines by shortening the treatment period for asymptomatic cases to 10 days and by allowing home quarantine for F1 cases involving people who came into first hand contact with infection sources, providing that they meet certain conditions.
There has also been efforts to speed up vaccinations in all localities in an attempt to halt the spread of the virus among the local community.