HCM City to extend social distancing measures until mid Sept
Friday, 16:33, 13/08/2021
VOV.VN - Ho Chi Minh City is set to extend social distancing measures until September 15, the date set by the Government for the southern metropolis to bring its severe COVID-19 outbreaks under control, according to Phan Van Mai, Deputy Secretary of the municipal Party Committee.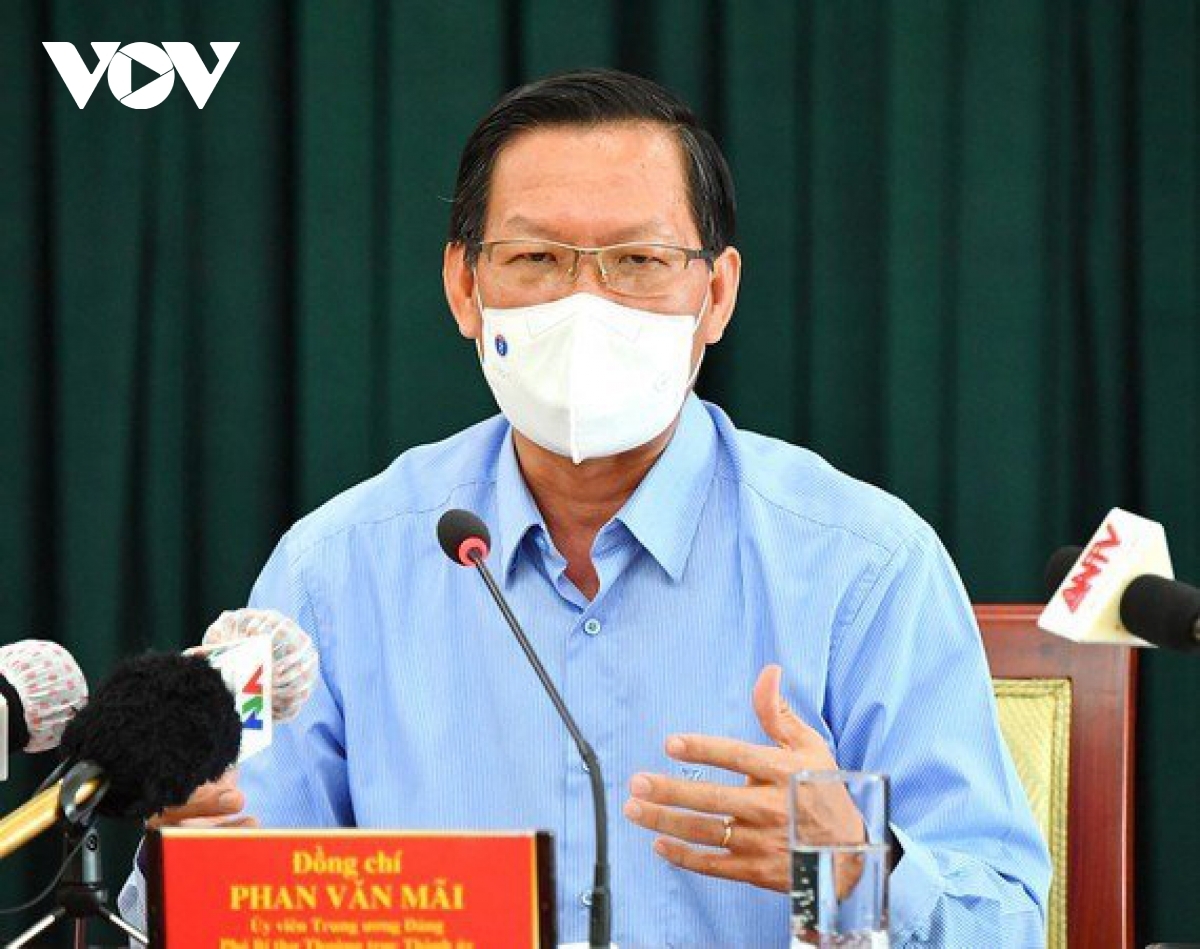 Upon addressing a meeting regarding COVID-19 prevention and control in Ho Chi Minh City on April 13, Mai said the city has paid close attention to pandemic prevention and control efforts, with the Government's Directive 16 being enforced in a thorough, synchronised, and effective manner.
This shows public awareness regarding the necessity to protect themselves and the wider community has been enhanced and must be maintained.
"Despite the above said results, the pandemic remains complicated, with the number of new cases tending to fall still high, especially death toll. The pandemic is anticipated to continue for a long time, requiring all citizens stay vigilant against the complex developments of COVID-19," Mai said.
Since August 5, the city has registered an average of 3,687 cases each day, of which 78.6% were in areas under lockdown, 2.3% were detected in quarantined areas, 17.7% were found through screening tests at hospitals. 
The city currently has 1,558 critical patients, along with 16 on ECMO support. As many as 10,421 asymptomatic cases are being treated at home. In addition, more than 12,000 patients have been treated for over seven days and are in the process of recovering.
The southern city is now focusing on improving the efficiency of treatment, with the top priority being to reduce the number of deaths in 22 localities across the city. 
It is predicted that after August 15, the number of cases will stay at approximately 3,000 daily cases.
The city will therefore strengthen measures from August 15 to September 15, divided into two phases, the first being from August 15 to August 31 and from August 31 to September 15. Indeed, a range of specific measures will be implemented in each phase, he added.
It is therefore expected that on August 15, the southern city will announce the details of the plan, with strict social distancing measures being implemented, according to the Government's Directive 16.
Ho Chi Minh City has recorded more than 137,000 local cases of COVID-19 so far, the highest in the country during the latest wave of the pandemic.