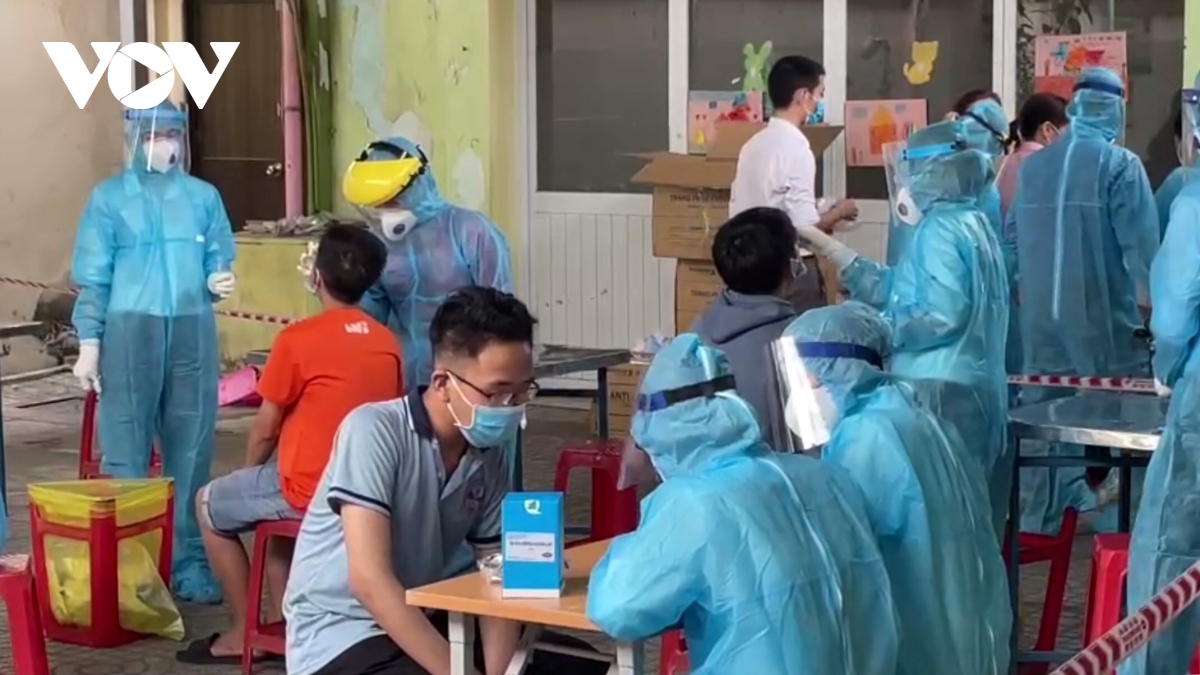 HCM City has been implementing a two-week social distancing order since July 9 to slow the spread of the virus, but the number of new infections remains very high at approximately 2,000 each day.
Data from the Ministry of Health show after 10 days of implementing the measures, the number of infections per day in the busiest and most populous city in Vietnam has kept rising. On July 18 alone, the city documented a record high of 4,692 infections.
The implementation of the social distancing measures has yet to meet expectations, Nen told a meeting in HCM City on July 20 afternoon.
He said the city is consulting experts and relevant ministries to introduce tougher restrictions in order to achieve the set goal of curbing the spread of the virus in the community.
The HCM City leader expressed hope the city will receive greater support and additional assistance from the Government, the Ministry of Health, relevant ministries and agencies to the COVID-19 fight in the locality.
Deputy Prime Minister Vu Duc Dam shared difficulties the city is experiencing, quoting Health Minister Nguyen Thanh Long as saying the fresh outbreak is still very complicated and the number of infections is expected to rise in the coming days.
"Strict isolation is the best measure right now to slow the spread of the epidemic," said Dam, who is also head of the National Steering Committee on COVID-19 Prevention and Control.
He suggested that the city soon separate all F0 cases from the community and speed up the testing campaign to early detect and isolate positive cases.
"The most important thing for the city right now is to reduce the number of F0 infections and severe cases to limit deaths," Dam said.
He suggested that the Ministry of Health give top priority to the provision of medical supplies to HCM City.
Dam said he had directed the Ministry of Health to urgently apply a special procurement mechanism to create maximum conditions for frontline localities to get medical supplies for COVID-19 prevention and treatment, especially for emergency resuscitation.
HCM City has recorded more than 39,000 COVID-19 cases since the resurgence of the virus in late April, making up more than half the country's total number of infections, and becoming the largest coronavirus hotspot in the country.