HCM City targets 70% of adults vaccinated against COVID-19 by August
Friday, 12:18, 06/08/2021
VOV.VN - Ho Chi Minh City, the largest coronavirus hotspot in Vietnam, has requested for more COVID-19 vaccines from the Government, aiming to inoculate 70% of adults by the end of August.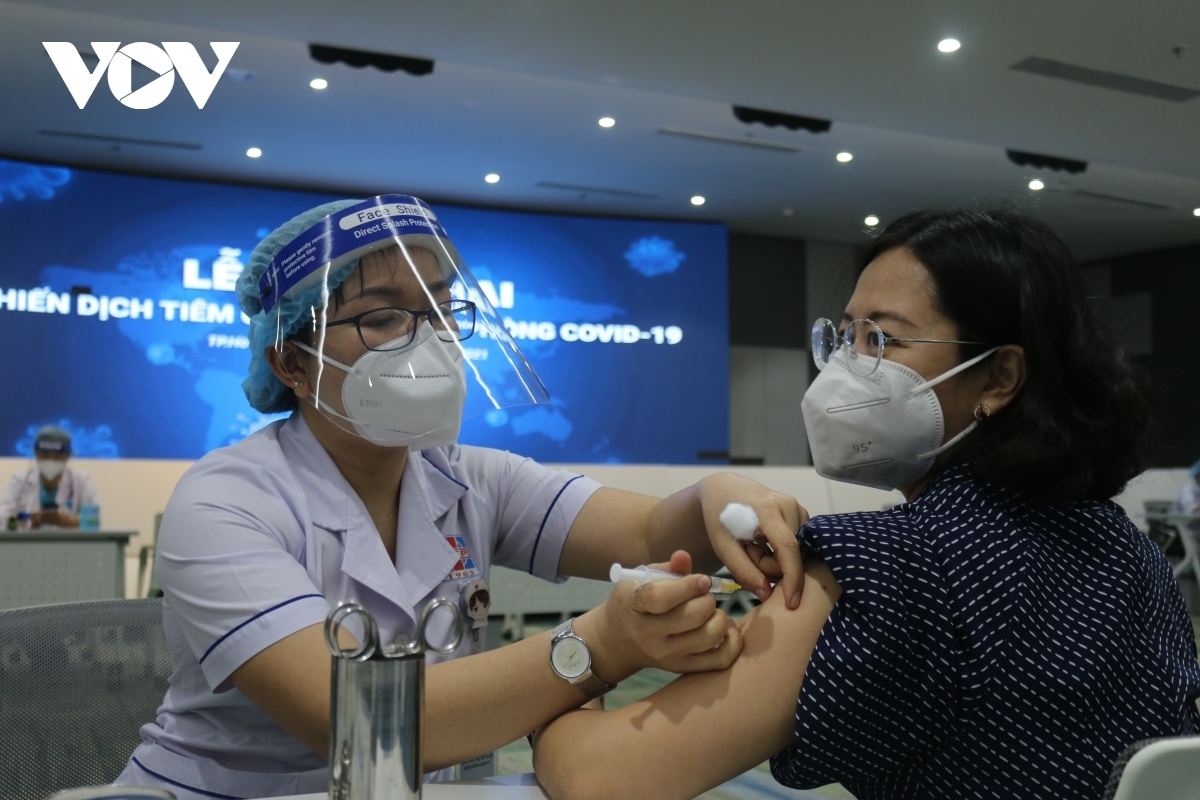 The southern metropolis requested that the Ministry of Health allocate an additional 5 – 5.5 million doses to meet the target.
According to the latest statistics, HCM City is home to roughly seven million residents above the age of 18. To date, approximately two million shots have been given to local people.
Nearly 800,000 people have received their first shot of the AstraZeneca vaccine, and 25,000 people given the initial shot of the Moderna vaccine, with this group of people all needing to be injected with their second shot in late August.
Given the current context, the city needs approximately 5 - 5.5 million more COVID-19 vaccine doses to inoculate 70% of people aged 18 and above, said Duong Anh Duc, vice chairman of the local administration.
It is anticipated that HCM City will be capable of administering over 350,000 doses of the COVID-19 vaccine each day, providing that it receives more vaccine supply sources, according to Duc.
Currently, the city is launching the sixth phase of its inoculation drive, with all people above the age 18, including foreigners, living in the locality.
To ramp up this process, HCM City has established several mobile inoculation facilities to work alongside fixed vaccination sites, with vaccinations even conducted at night.
HCM City, the busiest and most populous locality in Vietnam, has recorded more than 112,000 locally acquired coronavirus cases, or approximately two thirds of the country's total, since the resurgence of the virus in late April 2021.