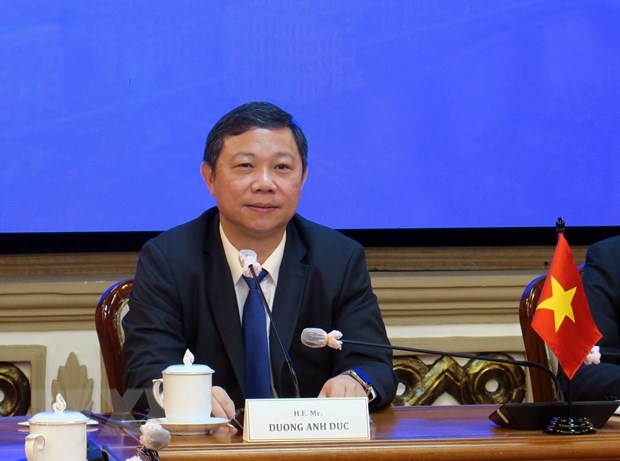 He made the statement during an online conference held alongside Zong Ming, vice mayor of Shanghai, in order to discuss orientations for future co-operation between the two cities.
During the course of the function, Duc expressed his great appreciation for Shanghai's COVID-19 containment efforts, adding that the event has significantly contributed to maintaining and strengthening the friendly and co-operative ties of both cities, especially during the pandemic period.
He expressed his hope that once the COVID-19 pandemic is fully brought under control in Ho Chi Minh City, both sides will be able to boost delegation exchange in a bid to further reinforce solidarity, and deepen mutual understanding, and friendship in the coming time.
Both cities have deployed several co-operation schemes, including Shanghai's short-term training courses for its officials and civil servants from 2017 to 2019, Duc said, adding that they  will continue deploying a range of training courses on such fields as financial centres, smart cities, and innovation.
With regard to orientations for building a financial centre in Thu Duc city, the Ho Chi Minh City leader expressed a strong desire to learn experience from successful global financial centre models, such as the financial center of Shanghai Pudong, the most important financial hub in China and one of the largest both in Asia and throughout the world.
He put forward the suggestion that Shanghai introduce a number of experts to share professional experience and support the southern city's professional staff gain greater insights into the model of the Shanghai international financial centre moving forward.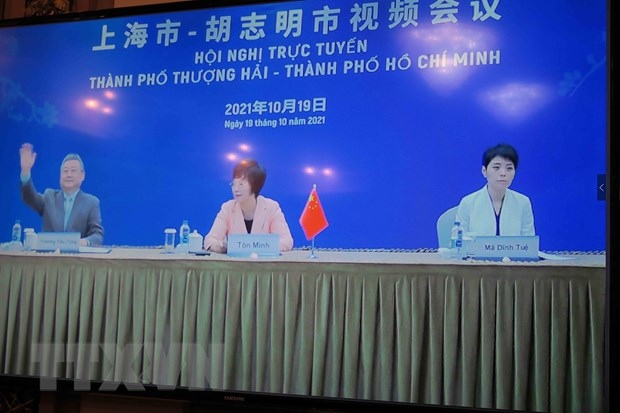 In response, vice mayor of Shanghai Zong Ming said that since the establishment of friendly and co-operative relations, both cities have obtained positive results in several economic and cultural exchanges.
Indeed, Shanghai has always been interested in developing the co-operation relationship with Ho Chi Minh City in a comprehensive manner.
She affirmed Shanghai's readiness to share its experience in pandemic prevention measures and co-operate alongside Ho Chi Minh City in fields such as digital transformation, trade, economics, and finance.
She expressed her wish to see Thu Duc city achieve its goal of developing into a smart city with digital infrastructure development, while affirming that Shanghai is willing to send experts to increase co-operation and bring practical benefits to the development of each city in the future.