HCM City outlines three scenarios after 15 days of Directive 16 enforcement
Wednesday, 11:01, 14/07/2021
VOV.VN - 15 days after implementing the Prime Minister's Directive No.16, Ho Chi Minh City will consider three scenarios relating to the current pandemic situation, which depends on how effective anti-pandemic measures have been.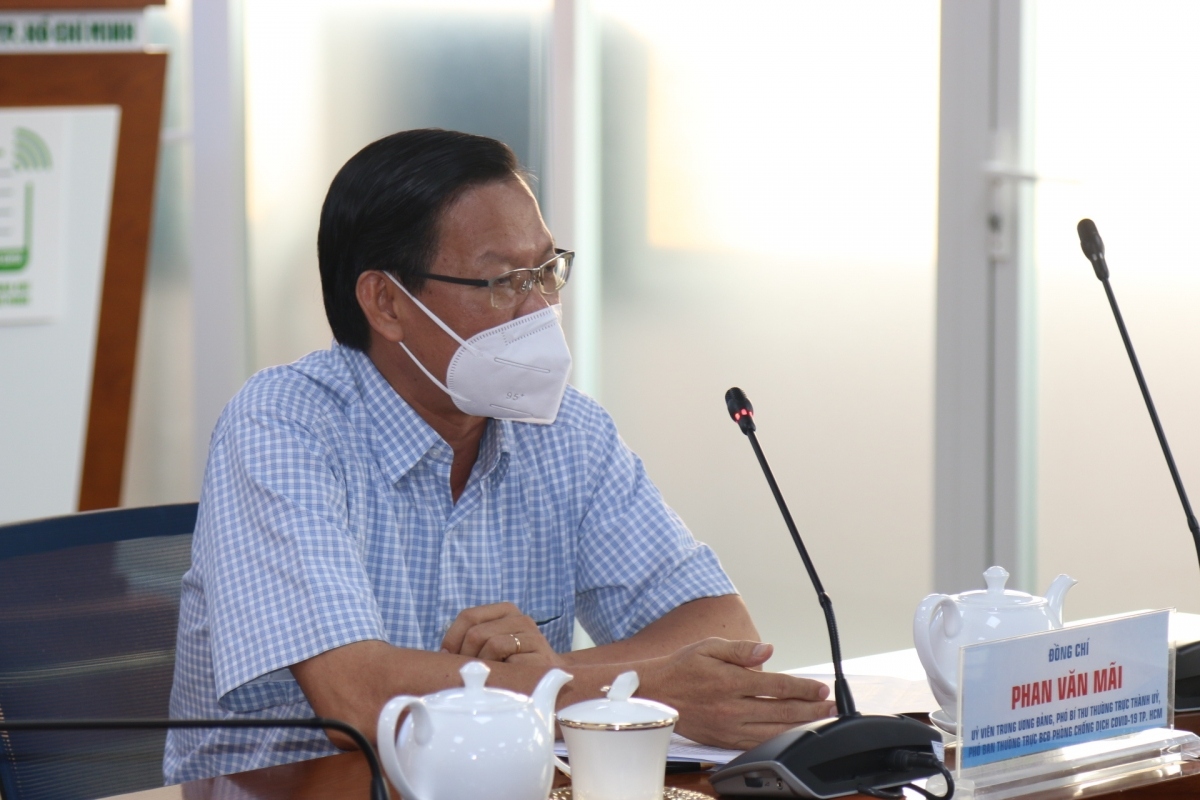 During a press briefing held to discuss the implementation of Directive 16 in Ho Chi Minh City held on July 13, Phan Van Mai, deputy secretary of the municipal Party Committee, presented the scenarios. The first is that Ho Chi Minh City will be able to bring the COVID-19 pandemic under control and then consider implementing Directive 16 or Directive 15, depending on changes in the pandemic situation.
The second scenario is that the southern city's issues get out of control leading to a sharp increase in local infections, thereby meaning it is necessary to continue implementing Directive 16 for a while longer, even moving to intensify drastic measures in some areas.
As for the worst case scenario, the third scenario involves the number of new domestic cases rising sharply, leading to the city to lose control of the situation. It must therefore consider a blockade, or take stronger measures to deal with the issue, or take another approach.
Municipal authorities are currently studying all of the plans and will make proposals on suitable solutions aimed at dealing with the pandemic situation to competent agencies, such as the Ministry of Health and the National Steering Committee for COVID-19 Prevention and Control, Mai said.
The deputy secretary of the municipal Party Committee emphasized that no matter what the situation is following the 15 days, the most decisive thing to do is to strictly carry out Directive 16 over the remaining days. The southern metropolis therefore thanks the people, agencies, and organisations at all levels for sharing the ongoing difficulties, providing support both spiritually and materially, and strictly complying with anti-epidemic measures.
The consensus of the people, coupled with the effectiveness of pandemic prevention and control measures, will determine which scenario the city faces.
"Every household, every residential community,  every agency and enterprise must strictly implement 5K message given by the Ministry of Health, and strictly follow anti pandemic measures. This is one of the decisive factors behind the successful containment of COVID-19. In addition, functional agencies and forces involved in pandemic prevention and control need to well fulfill their responsibilities and duties," Mai stressed.
Ho Chi Minh City now represents nation's largest COVID-19 hotspot and has recorded more than 17,230 local cases since the fourth wave hit the country in late April. Over the past few days, the southern city's number of daily cases has consistently surpassed 1,000 infections, with no signs of the current situation abating.