HCM City looks forward to 'new normal' after September 15
Monday, 08:00, 16/08/2021
VOV.VN - Ho Chi Minh City, the largest coronavirus hotspot in Vietnam, is trying to minimize new infection cases and step up vaccinations in an effort to gradually bring the city to a 'new normal' status in one month's time, according to a senior municipal Party official.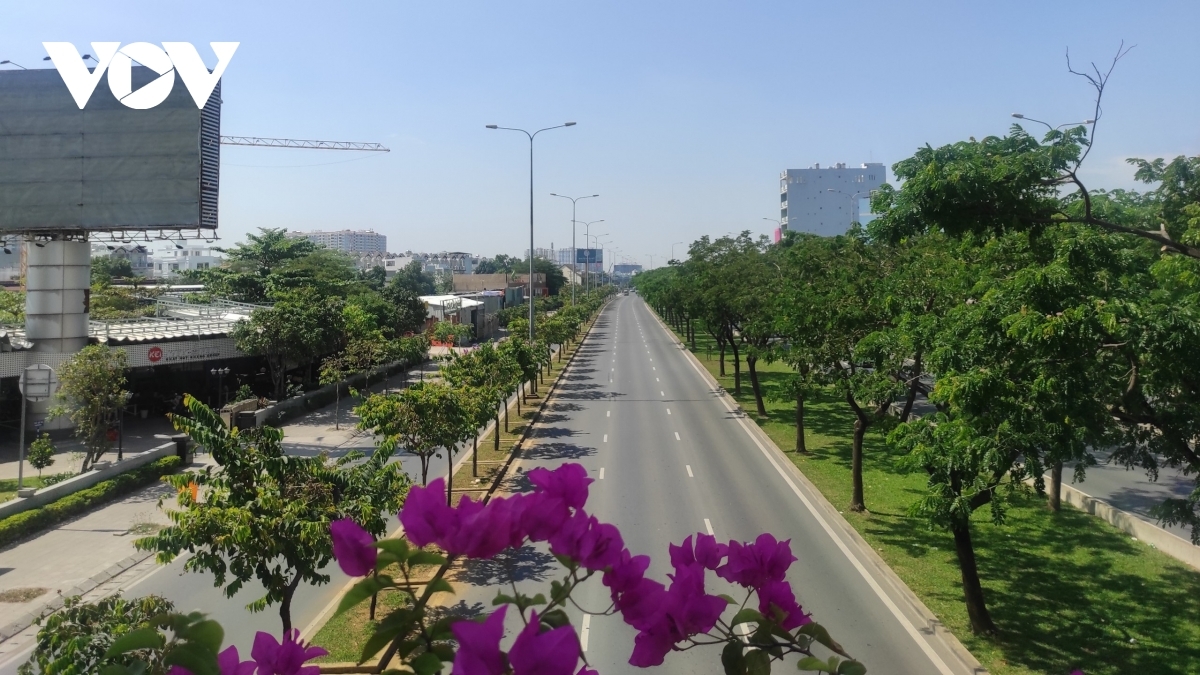 Phan Van Mai, vice secretary of the HCM City Party Committee, said on August 15 the city has decided to extend its ongoing social distancing order for another month until September 15 to slow the spread of the virus in the southern metropolis.
According to Mai, the fresh coronavirus outbreak is evolving in a complicated manner. New infection cases have surged recently in HCM City's neighbouring provinces such as Binh Duong, Long An and Dong Nai.
In HCM City alone, the number of new infections currently remains high though the outbreak showed signs of levelling off in the previous days. On August 15, the city recorded 4,516 new locally acquired cases, or more than 200 more compared to the previous day.
Meanwhile, hospitals are overcrowded with COVID-19 patients, and the mortality rate remains high. Vietnam has so far confirmed more than 5,700 COVID-19 fatalities, mostly in Ho Chi Minh City.
The city will place the highest priority on COVID-19 prevention and control, putting people's health and life first and foremost, said Mai.
Extending social distancing means the city will continue with restrictive measures against the coronavirus. However, the local administration has allowed several services to resume operation, including bakeries, notary agencies, infrastructure maintenance services, insurance companies, air ticket offices and private clinics.
Most State agencies shall arrange no more than one fourth of their workforce at the headquarters, except for the armed forces and the health sector. Shippers are also allowed to hit the road again to deliver goods to residents' home on request.
From 6pm to 6am the following day, the city has warned local people to limit going out, while shops and business establishments will continue to temporarily close.
Mai said the city will make a greater effort to maintain a sufficient supply of essential goods to meet the people's daily demand. It will soon provide welfare packages to the poor, lonely elderly, migrant workers, unemployed and disadvantaged people to ensure they lead a basic life until the city transitions to a new normal.
The local administration will also accelerate the vaccination drive, ensuring that by September 15, more than 70% of people over 18 years old will receive the first vaccine shot, and 15% of people will receive the second dose.
With regard to treatment, the city will focus on effectively implementing the "Home-based care" package for F0 cases, and accelerating COVID-19 testing in order to separate all F0 cases in the community and expand the green zones.
HCM City imposed the Government's social distancing measures on July 24 and it has since extended the order several times, in an effort to contain the spread of the virus.