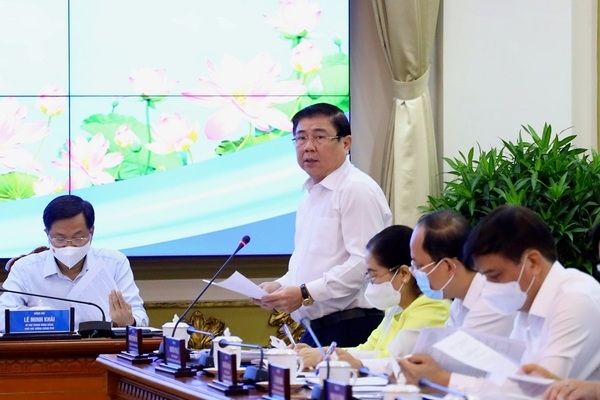 As part of his address at a meeting held on June 10 with local business representatives to discuss solutions to meet the southern city's dual goals, Phong noted that amid a global economic slowdown caused by the COVID-19 pandemic, Ho Chi Minh City must be proactive and flexible to meet its goals. This includes ensuring socio-economic development and pandemic prevention and control.
Despite these targets, the fourth COVID-19 wave which broke out on April 27 has severely impacted people's lives and local businesses.
The southern metropolis is therefore making every effort to contain the ongoing outbreak in order to bring stability back to local residents as soon as possible.
During the latest outbreak, the city has recorded several clusters of infections with a total of 527 cases, of which many are closely linked to the cluster found at the Revival Ekklesia Mission.
With the pandemic situation continuing to be complicated and affecting the southern city's economy and business community, plans have been initiated to help local firms remove difficulties and stabilise production activities towards successfully carrying out the dual goals directed by the Prime Minister, Phong said.
As a means of implementing these goals, the municipal administration has devised an array of development plans and schemes, including a smart city construction project, a financial centre project, and a project to develop Thu Duc city. All of these aim to improve the local investment environment, people's quality of life, whilst promoting rapid and sustainable economic development, he added.