Hanoi plans to initiate ban on motorbikes after 2025
Tuesday, 12:49, 07/12/2021
VOV.VN - Motorbike drivers are unlikely to hit the road in major districts of the capital city as Hanoi is planning to ban motorbikes starting in 2025.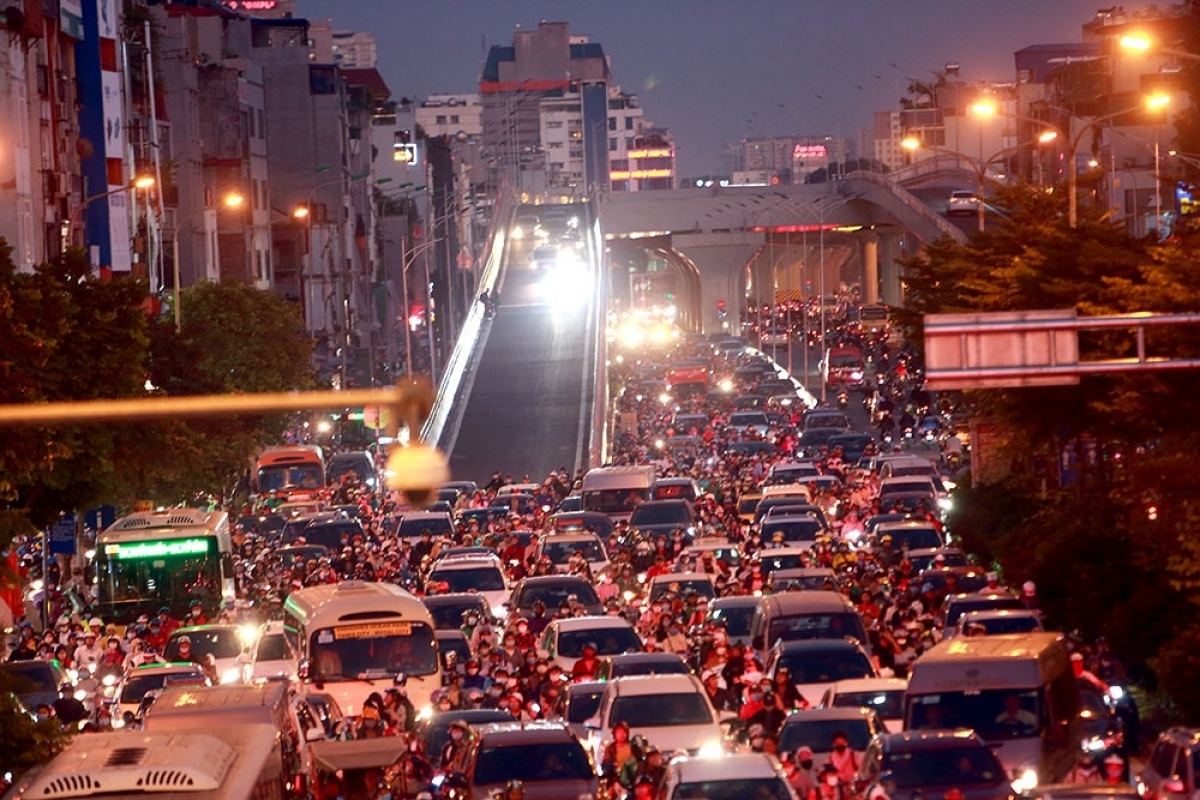 This policy set to apply to all districts within the third ring road running across nine inner districts and on three major roads of Truong Sa, Hoang Sa, and National Highway 5.
It will also ban motorbikes in all districts within the fourth ring road connecting Hanoi with neighbouring provinces after 2030.
According to details given by the Hanoi's People Committee, the scheme will be applied five years earlier than the previously one in order to reduce traffic congestion and emissions.
This plan is part of Hanoi's policy of carrying out the emission measurement of old motorbikes and proposing solutions for improving air quality.
The capital will also submit plans for approval to competent authorities in order to collect fees from cars entering the inner city area. It is considering setting up a total of 87 toll collection stations in some parts of the city that record high levels of traffic congestion and pollution. 
Currently the capital is home to roughly 5.6 million motorbikes and 600,000 cars.