Hanoi considers easing COVID-19 restrictions shortly
Monday, 12:38, 21/06/2021
VOV.VN - Hanoi's Center for Disease Control (CDC) said on June 20 that it has made a proposal for loosening COVID-19 restrictions, as the latest outbreak was brought under control.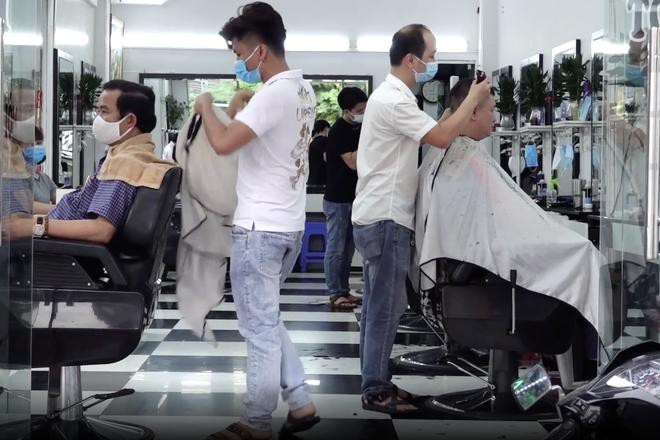 The easing of restrictions will be in effect as of June 22 if the proposal to the Municipal Department of Health is approved, revealed Khong Minh Tuan, deputy director of the CDC.
As part of the proposal, eateries will be allowed to serve customers on their premises providing that they follow COVID-19 guidelines. To ensure safety, restaurants will only be permitted to receive a moderate number of guests to avoid the buildup of crowds. Measures will also see each table installed with transparent mica sheets.
Outdoor activities and hair salons will also be reopened, Tuan said.
He stressed that people will not be allowed to gather in groups of 20 or more in public places, while street businesses will continue to be suspended.
Moreover, when going out, local people must wear masks and maintain a safe distance from others, he noted.