Hanoi changes face-to-face learning plan at last minute
Sunday, 14:36, 05/12/2021
VOV.VN - The Hanoi Department of Education and Training on December 5 changed its plan on face-to-face learning for high school students due to the complicated nature of the COVID-19 outbreak locally.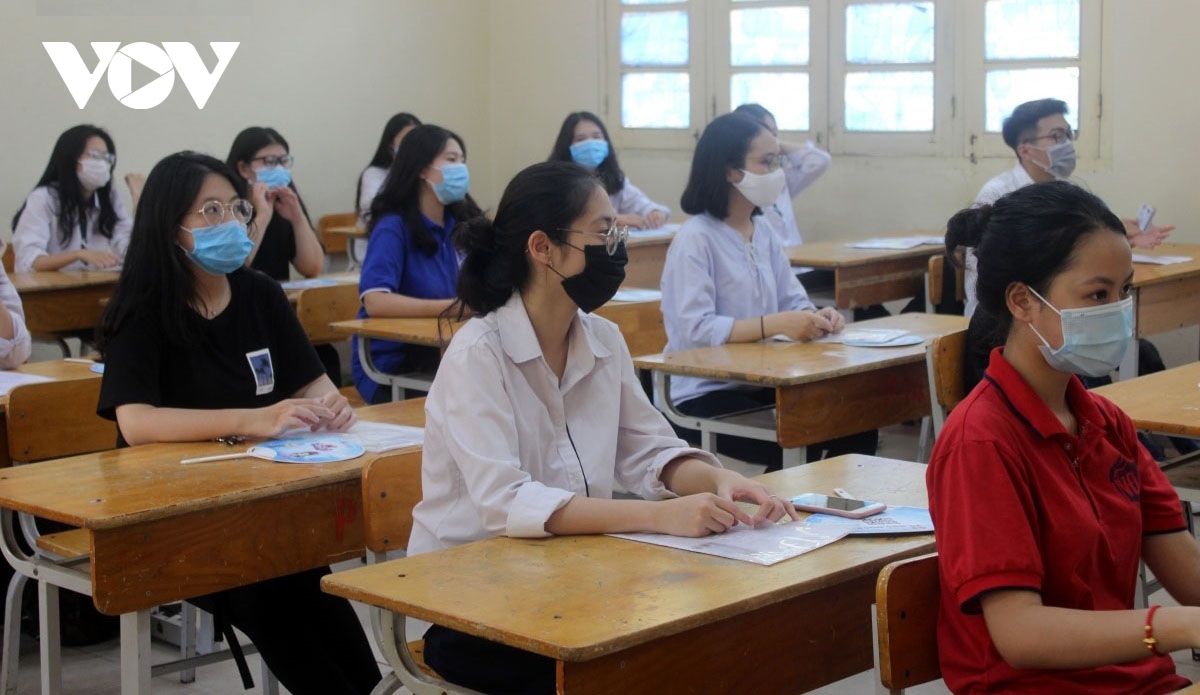 In its latest announcement, graders 10 & 11 will not attend school as from December 6 as previously planned, while graders 12 will take a mix of face-to-face and online learning.
In addition, 50% of graders 12 will attend school on Mondays, Wednesdays and Fridays, while the other half will go to school on Tuesdays, Thursdays, and Saturdays. Students will learn online on other days.
Grade 9 students in 18 outlying districts continue to study at school as planned. Students of other grades will be taught online. Preschool children will continue to stay home from school.
The Department requested schools to only arrange one shift of learning (either in the morning or afternoon) instead of two shifts as usual.
Several days ago Hanoi decided to permit schools to reopen the door to high-school students, starting on December 6. However, the complicated nature of the COVID-19 outbreak has over the past days prompted the city to adjust its plan at the last minute.
According to statistics from the Hanoi Centre for Diseases Control, the number of new infections has surpassed the 500 case mark for the past few days. On December 3 alone, its daily count hit nearly 800, raising public concern about the reopening of schools in the city.