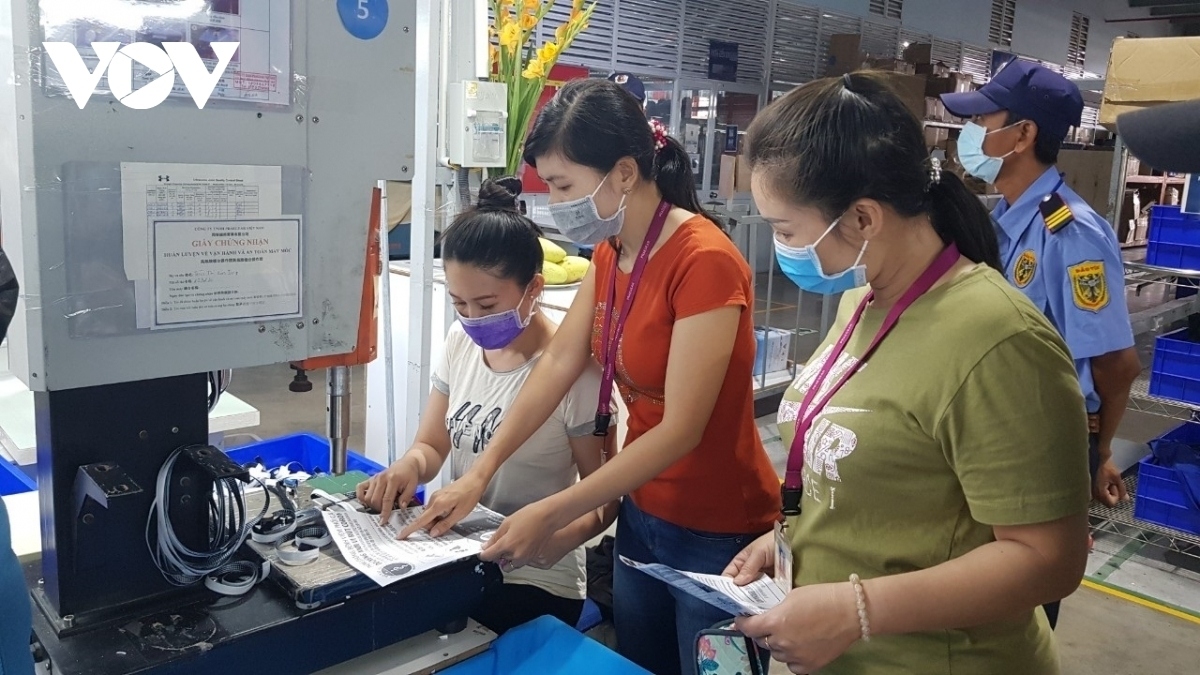 The PM has also asked the MoLISA to clarify who will benefit from the policy, the conditions necessary to receive Government aid, the type of aid which will be given, as well as funding sources.
A recent report compiled by the MoLISA shows that the COVID-19 pandemic has had a hugely negative impact on the local labour market since the beginning of this year. The first quarter alone saw 9.1 million people aged 15 and above suffer from the ongoing market fluctuations, with 540,000 people losing their jobs and millions more having either their jobs suspended or incomes reduced.
The COVID-19 pandemic has impacted 19.9% of employees in production workshops and 19% of employees who work in enterprises and cooperatives, the MoLISA details in its report.
Most worryingly, the fourth wave of the COVID-19 pandemic, which began in late April, has had a strong impact on the domestic labour market and business operations as many positive cases have been detected in industrial parks and export processing zones where large numbers of workers are currently employed.
The latest outbreak has forced Bac Giang, the country's largest COVID-19 hotspot, to temporarily close four industrial parks that are home to 322 enterprises which are employing roughly 150,000 employees.
Bac Ninh, another COVID-19 hotspot and Bac Giang's neighbour, has also been forced to lay off 42,000 employees due to the closures of production facilities during the latest COVID-19 outbreak.
Elsewhere, Hanoi, Ho Chi Minh City, Da Nang, Vinh Phuc, and several other localities have also moved to impose social distancing orders and suspended some other essential business services, thereby affecting millions of workers.
More than 30 million people, including four million employed in industrial parks and export processing zones, are set to be negatively impacted economically by the pandemic this year, according to the MoLISA.
In order to carry out the dual task of epidemic prevention and economic recovery, the MoLISA is drafting a Government resolution on financial aid which can be given to laid-off workers and those affected by the pandemic.
Under the draft resolution, the State would deliver a severance package and social insurance contributions for workers in enterprises and educational institutions which have been forced to suspend operations.
The Bank for Social Policies would finance preferential loans to small and medium-sized enterprises, cooperatives, and individual traders in industries severely-affected by the COVID-19 pandemic.
Most notably, the plan would see cash support directly delivered to employees who have lost their jobs, those who are renting houses with children under six years of age, and those whose labour contracts have been terminated, among other cases.
For enterprises that are unable to pay social insurance for at least 20% of its workforce, both employees and employers would be allowed to suspend any payments made to the retirement and death benefit funds for no more than six months on from when they submit their application.
The MoLISA has also proposed that the Government allocate part of its budget and swiftly mobilise finances from other sources in order to vaccinate employees against the SARS-CoV-2 virus.
Last year saw more than 14.4 million people affected by the COVID-19 pandemic receive financial aid from the Government to survive the crisis. The Bank for Social Policies lent a sum of VND41.82 billion to 245 employers so that more than 11,000 employees could be given severance pay.
The Vietnam Social Insurance also received submissions and settled the suspension of payment to the retirement and death benefit funds for 1,846 enterprises, with this worth over VND786 billion.