Front leader offers congratulations on Vietnam Buddhist Sangha's 40th anniversary
Wednesday, 09:49, 03/11/2021
President of the Vietnam Fatherland Front (VFF) Central Committee Do Van Chien has sent congratulations to Buddhists nationwide on the 40th founding anniversary of the Vietnam Buddhist Sangha (VBS) (November 7, 1981 - 2021).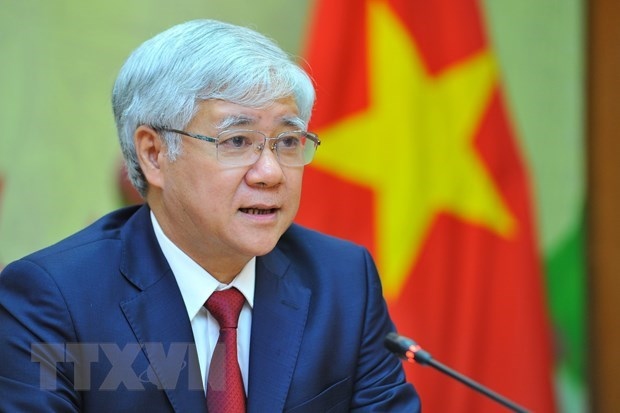 In his congratulatory letter, Chien said the VBS, an active component in the great national solidarity bloc and a member of the VFF, has made substantial contributions to national reform and development, the defence of national sovereignty and territorial integrity, social welfare, the building of new-style countryside and civilised cities, and especially, the current combat against COVID-19.

He noted the VFF Central Committee recognises and congratulates the VBS and Buddhist monks, nuns, and followers on the outcomes of their religious and patriotic activities, which have helped strengthen the great national solidarity over the past four decades.

The official asked the VBS to uphold patriotism and the spirit of "leading good religious and secular lives" to join the entire people in implementing the Resolution of the 13th National Party Congress, making good preparations for the 9th National Buddhist Congress in 2022, and realising the aspiration for a prosperous and happy nation.