Experts highlight consistent goal of protecting people's health
Tuesday, 09:24, 28/09/2021
Socio-economic experts at home and abroad highlighted the consistent goal of protecting people's physical and mental health while flexibly maintaining socio-economic activities amid the COVID-19 pandemic during a seminar held in Hanoi on September 27.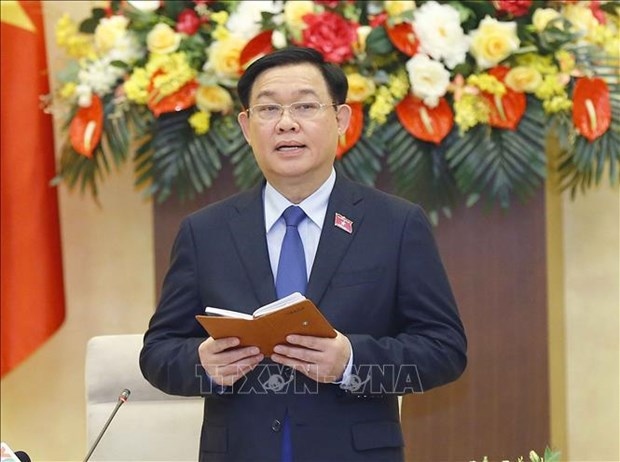 Co-organised by the National Assembly Office and the NA's Committee for Economic Affairs, the event was held both online and offline under the chair of NA Chairman Vuong Dinh Hue and NA Vice Chairman Nguyen Duc Hai.

NA Chairman Hue said the event is one of the first activities within the framework of the economic forum resumed by the NA Standing Committee after its disruption from 2017.

He shared the view that despite high vaccine coverage, many countries remain unsafe and the global economic recovery is uncertain. Therefore, he called for fairer access to vaccines for poorer countries.

Delegates said more and more countries are shifting to safely living with the pandemic, stepping up vaccination and mitigating deaths instead of reducing infections, shutting down borders and imposing social distancing measures.

The top legislator added that activities will be resumed gradually but with control, ensuring that the past achievements must be kept.

According to him, feedback at the event will be collected to lay out orientations for activities of the NA Standing Committee, the NA's Ethnic Council and other committees as well as the legislature as a whole in the near future, contributing to further strengthening coordination between the NA and the Government.

The economic forum is scheduled for January 2022 with theme on post-pandemic economic recovery.