Effective satellite management promotes socio-economic development
Sunday, 21:00, 28/11/2021
Vietnam has so far owned six satellites in the orbit as a result of implementing the Government's Space Technology Research and Development Strategy towards 2020.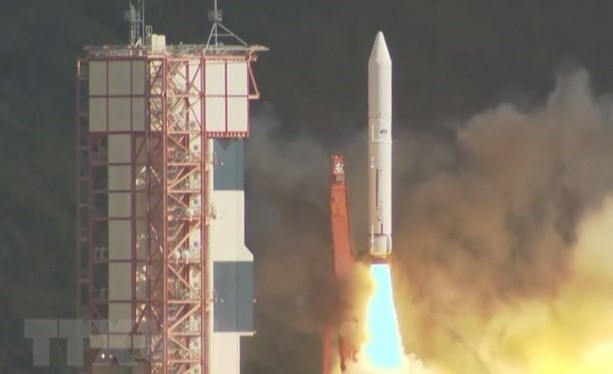 Of the six satellites, there are two telecommunications, one earth observation and three research satellites.

In 2008, Vietnam made VINASAT-1, its first telecommunications satellite. In 2012, the nation saw its second telecommunications satellite Vinasat-2 launched. In 2013, VNREDSat-1 – Vietnam's first remote sensing satellite – and PicoDragon – the first satellite completely manufactured by Vietnam (weighing 1kg) – were launched into orbit. In 2019, MicroDragon satellite, which weighs 50kg, was put into orbit to serve training in satellite technology for Vietnamese researchers in Japan.

Most recently, NanoDragon satellite, made entirely in Vietnam, successfully separated from Japan's fifth Epsilon solid-fuel rocket on November 9, flying in outer space by itself at a height of 560km.

These satellites have brought many benefits to Vietnam's socio-economic development, environmental monitoring, meteorology, mapping, climate change impact forecasting and assessment. It has also facilitated the analysis of long-term water pollution trends.
According to General Director of the Vietnam National Space Center (VNSC) Pham Anh Tuan, to capitalise on the satellites' functions, scientists involved should understand and master them for the most effective and optimal operation and exploitation. It means that operation teams must be well trained as well as have adequate working facilities, suitable incentives, and long-term orientations.

Meanwhile, regarding the data products provided by the satellites, it is necessary to have specific support policies so that many people and experts know, exploit, use and add more value to the data. These would result in the gradual formation of a community as well as basic tools and utilities for data processing, and the production of products that bring practical values serving the country's socio-economic development. .

On February 4 this year, the Prime Minister signed off a strategy for the development and application of space science and technology by 2030.

The strategy's overall goal is to widely apply achievements of space science and technology; selectively invest in some areas related to national defence, security, and management of natural resources and the environment; and improve the country's scientific and technological capacity, thereby helping to safeguard independence, sovereignty, unity, and territorial integrity, promote socio-economic development, and ensure other national interests.