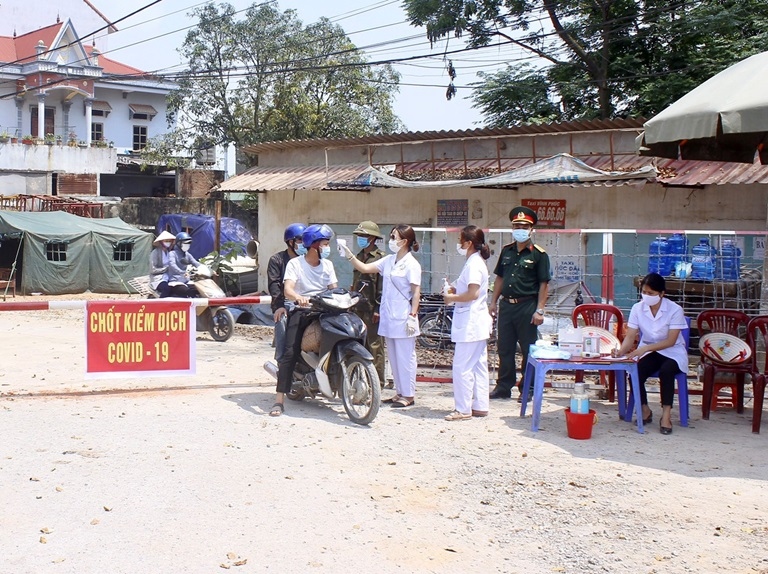 Visiting the provincial General Hospital where a kid tested positive late on May 6, Le Duy Thanh, chairman of the provincial administration said he would sign a proposal to kick-start social distancing measures in an attempt to half the spread of the virus in the localitt.
The order is set to take effect at 00.00hrs on May 7, pending an official approval from the provincial Party Committee and the Prime Minister, stated Thanh.
However, he revealed both the Prime Minister and the provincial Party Secretary have given the green-light to the proposal.
He expressed hope the social distancing order will not make a big change as Vinh Phuc has adopted drastic anti-coronavirus measures in recent times.
Vinh Phuc has recorded 26 new cases since the virus recurred in Vietnam on April 28. May 6 alone saw 11 cases confirmed.
The epidemic broke out several days ago when a group of Chinese experts visited Sunny bar in Phuc Yen city. Six staff of the bar who had come into close contact with the Chinese experts later tested positive for the virus.
Many others were also diagnosed for the virus closely linked to the outbreak at the Sunny bar. Notably, some were confirmed to have carried the Indian variant B.1.617.2 which is more transmissible and more lethal than predecessor strains.
The Chinese experts were said to have boarded flight VN160 from Da Nang to Hanoi in late April together with some Indian experts. Two Chinese experts and some passengers later tested positive. Contact tracing and testing are underway.