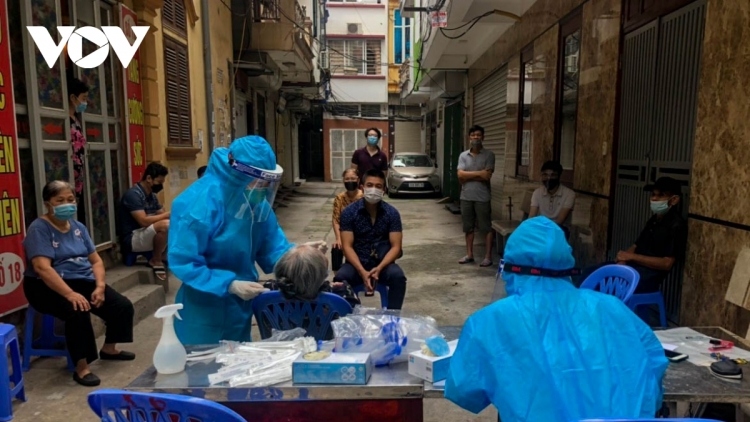 Of the new infections, 4,068 cases were detected in the community through test screening or random testing, seven tested positive upon returning to Vietnam from overseas, and the rest were documented in quarantine or lockdown areas. 
Ho Chi Minh City, the country's largest coronavirus hotspot, registered 3,786, down by 1,266 cases compared to the previous day.
It was followed by Binh Duong, another coronavirus hotspot in the south that recorded 2,978 new cases, up by 214 cases. 
Hundreds of cases each were detected in other southern localities, with Dong Nai documenting 803 infections, Kien Giang 203, Long An 194 and Tien Giang 112.
In the north, all eyes were on Ha Nam province where tens of cases have been detected over the past few days.
The MoH reported that only 15 new cases were diagnosed in Ha Nam during the past 24 hours. The province has imposed social distancing on Phu Ly city where the virus was first detected.
As of 06.00pm on September 24, Vietnam has recorded 736,972 coronavirus cases since the start of the outbreak in January 2020, and 732,492 locally acquired infections following the resurgence of the virus nearly five months ago.
Of the total, 500,680 patients have been discharged from hospital after making a full recovery from the disease, including 12,371 recoveries announced on September 24. 
The MoH has also confirmed 203 COVID-19 deaths during the past 24 hours, with HCM City and Binh Duong reporting 140 and 30 fatalities respectively.
The September 24 figure has raised the COVID-19 death toll in Vietnam to 18,220, making up 2.5% of the total number of infections and 0.4% higher than the average death rate globally. 
Nearly 37 million vaccine doses have been administered nationwide, with 7.25 million people getting full jabs.