COVID-19: Daily count falls to 15,727 in all 63 localities
Thursday, 18:59, 27/01/2022
VOV.VN - As many as 15,727 people have tested positive for the SARS-CoV-2 virus in all 63 cities and provinces across the country during the past 24 hours, a fall of 227 cases compared to the previous day, according to the Ministry of Health (MoH).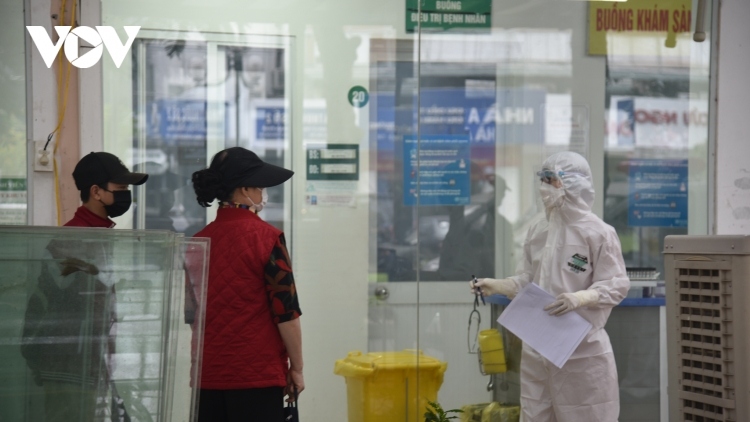 Of the total, 10,627 cases were diagnosed in the community, 55 tested positive upon returning from overseas, and the remainder were documented in the lockdown or quarantine areas.
Hanoi capital continued to top localities, registering 2,907 new cases, followed by Da Nang (873), Bac Ninh (794), Thanh Hoa (727), Hai Phong (719), Quang Nam (527), and Nam Dinh (469),
The MoH also reported an additional 21,002 cases recovered from the disease, and 126 more patients died of COVID-19 and underlying illnesses.
As of 06pm on January 27 Vietnam has detected 2,203,208 COVID-19 cases since the start of the outbreak, ranking 28th out of 224 countries and territories worldwide.
Of the infected patients, 1,945,611 have been discharged from hospital after making a full recovery from the disease, and 37,291 patients have died of the virus. 
The number of Omicron infections has risen to 166 cases in 14 localities, including 92 cases confirmed in Ho Chi Minh City, 27 in Quang Nam, and 14 in Hanoi.
Nearly 180 million vaccine doses have been administered nationwide, with nearly 74 million people getting their second shot and more than 26 million people receiving their additional shot/booster jab.