City residents flock to get vaccinated as Omicron subvariants detected
Friday, 12:11, 08/07/2022
VOV.VN - A huge number of local people residing in Ho Chi Minh City have flocked to health centres to be vaccinated after the city recorded first COVID-19 infections caused by the Omicron BA.4 and BA.5 sub-lineages.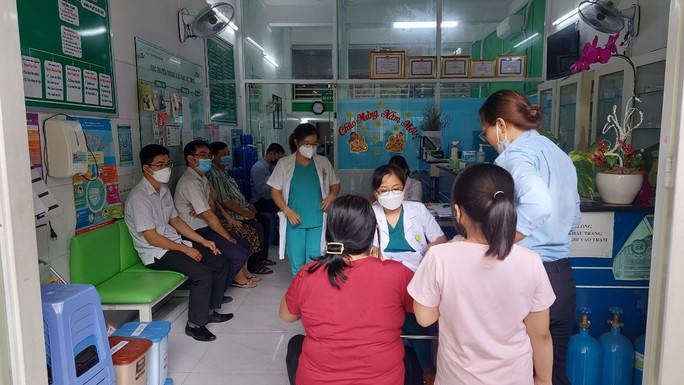 The municipal Department of Health stated that more than 76,500 people received their second COVID-19 booster shot, their fourth vaccine dose, on July 6 which is approximately 10 times higher than the figure recorded when the local health sector launched the peak of its vaccination drive. Indeed, before June 13 the city was administering between 4,000 and 8,000 COVID-19 vaccine doses per day.
As of July 6, the southern metropolis has injected a total of 21.7 million vaccine doses.
The first three cases of BA.4 and BA.5 subvariants were detected on July 4 through random testing by the municipal Centre for Disease Prevention and Control (HCDC).
HCDC reported the number of new COVID-19 cases in the city has increased slightly over the past three weeks, with more than 50 cases detected per day compared to approximately 30 cases previously.
The city is preparing to reactivate field hospitals to ease pressure on other hospitals if COVID-19 cases surge in number as seen last summer when the COVID-19 outbreak reached its peak.
At a recent conference, Nguyen Van Nen, secretary of the municipal Party Committee, called for wariness regarding the complexity of the two BA.4 and BA.5 sub-variants.
He went on to stress that the latest strains emerged amid the city grappling with a surge in dengue fever cases.
Nen also requested that the local health sector find more effective and drastic measures to tackle dengue in order to avoid the concurrence of two epidemics, along with the recurrence of a severe COVID-19 outbreak, similar to what happened around this time last year.