ASEAN offers aid to flood-hit central provinces
Wednesday, 10:17, 21/10/2020
The ASEAN Coordinating Centre for Humanitarian Assistance on Disaster Management (AHA Centre) has sent aid to the two Vietnamese provinces of Thua Thien-Hue and Quang Tri hit by flooding that has caused loss of life and property.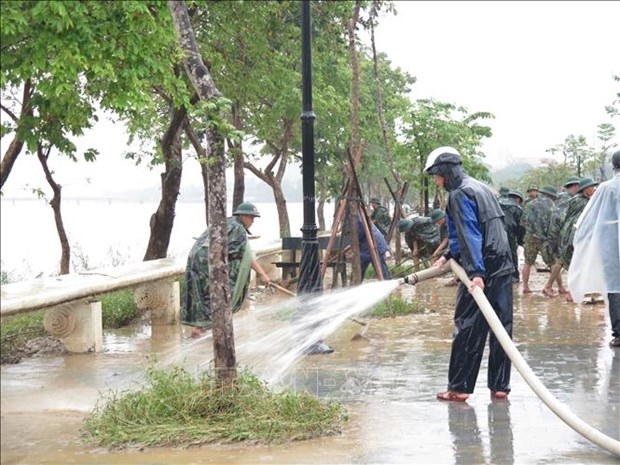 The assistance includes 500 home-repair tool kits and 650 cooking sets for each locality.
The goods have been flown from ASEAN's warehouse in Malaysia and will be handed over at Da Nang International Airport in the central city of the same name on the morning of October 21.
The National Committee for Disaster Response and Search and Rescue is working with its chapters in the two provinces to quickly distribute the aid.
Between October 6 and 12, central cities and provinces from Nghe An to Quang Ngai were struck by prolonged rains and floods triggered by storms and a cold wave.
Total rainfall has exceeded 1,000 mm and even reached 2,000-2,500 mm in Quang Tri and Thua Thien-Hue provinces, surpassing the record set in 1999.
Six provinces from Quang Binh to Quang Nam have been inundated since October 12, affecting more than 260,000 households, with many areas two or three meters underwater. Floods have also hit about 154,000 households in Ha Tinh, Quang Binh, and Quang Tri provinces.
The natural disaster has so far left more than 100 dead and dozens missing, with substantial damaged inflicted upon local agriculture, irrigation, and transport infrastructure.