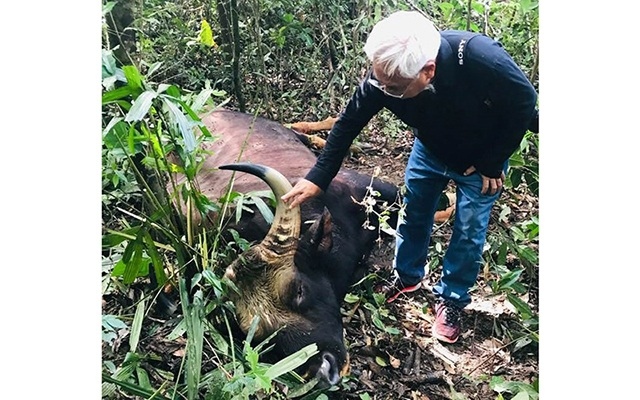 Nguyen Hoang Hao, deputy director of the Dong Nai Nature Reserve confirmed the news on April 11.      
Hao said forest rangers discovered an ailing, old male bull having signs of exhaustion during a regular forest patrol on April 9.
The reserve's management dispatched staff to keep a close watch on the gaur's movement and to avoid possible encounters between the gaur and local residents.
On April 11, the 700-kg gaur with black pelage and white legs was found dead at a site within the Nature Reserve.
The management reported the case to relevant authorities for examinations and investigations.
They proposed destroying the animal's skin, meat and organs but retaining its skeleton and skull for scientific research.