22-year-old COVID-19 patient in critical condition in HCM City
Tuesday, 15:17, 01/06/2021
VOV.VN - Ho Chi Minh City doctors on June 1 hit back at rumours that a young COVID-19 patient has died in the locality, but said the 22-year-old patient remains in critical condition.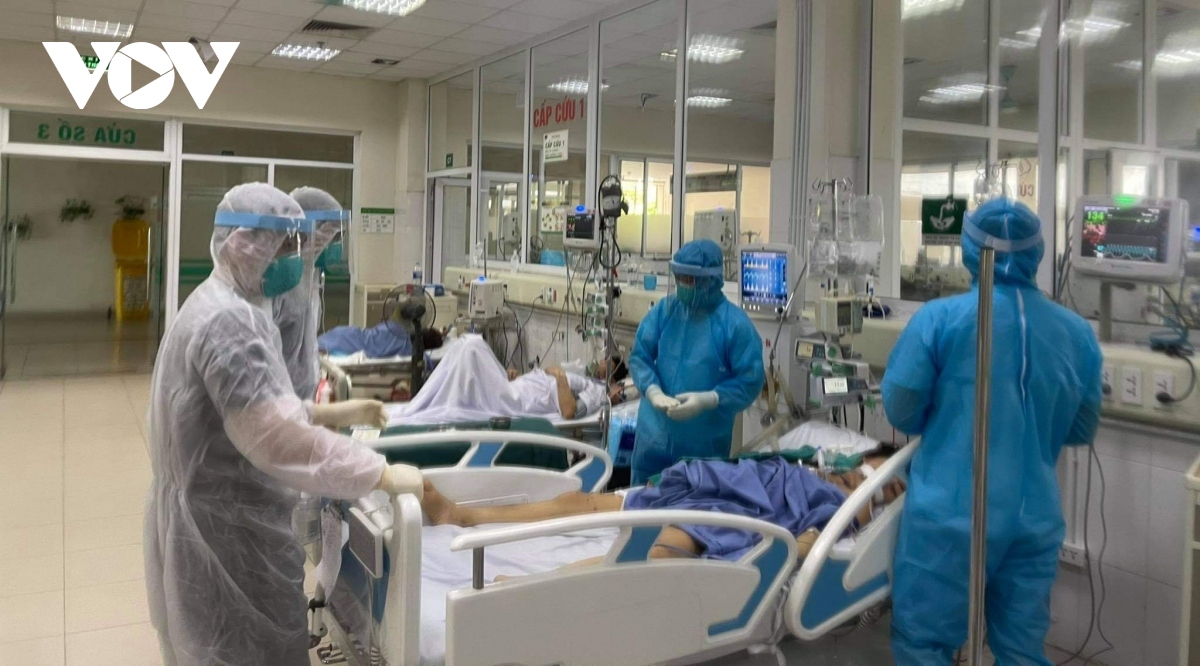 The male patient tested positive in Long An province and was announced by the Ministry of Health on June 1. He is currently receiving treatment at the Intensive Care Unit at the Ho Chi Minh City –based National Hospital for Tropical Diseases.
The patient suffers from severe lung injury with acute respiratory distress syndrome (ARDS), alongside severe liver damage, said Dr Nguyen Van Vinh Chau, director of the hospital.
According to Dr Chau, he has since hospitalization relied on mechanical ventilation, dialysis and the extracorporeal membrane oxygenation (ECMO) to sustain life.  
The patient is a student based in HCM City. During a trip to his home in Long An in late May, he caught flu and took medication locally. After a week, he showed virus like symptoms including shortness of breath, a cough and fatigue. He was then diagnosed with the virus.
The HCM City Pasteur Institute also reported that the patient's father and brother have also tested positive for the virus.
The HCM City Centre for Disease Control is conducting field investigations and contact tracing in association with the patient.